I originally planned to take a train from Lisbon to Sintra, but we got the luxury of being driven there by a wonderful friend in Portugal. We made an unexpected stop at Cabo da Roca, the westernmost point of mainland Portugal and Europe. You can see this point in first photo I took of Portugal from the air in my post
"Sunrise Over the Atlantic."
I was feeling pretty sick that morning, but after a sandwich and some fresh air I felt so much better. We were again blessed with perfect weather and the landscape was very photogenic.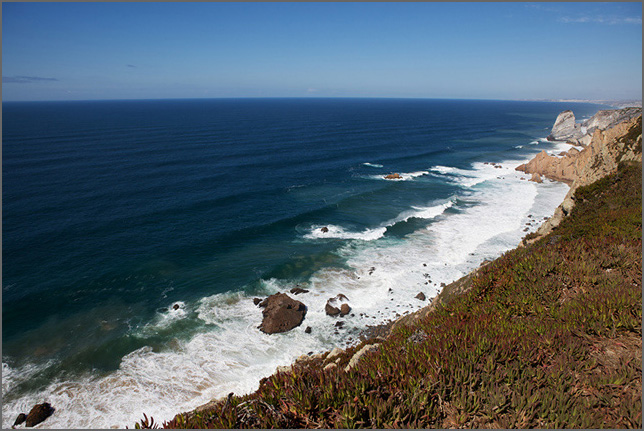 When I turned around and looked at the view of the countryside behind me, I could not believe the shape of the clouds.