I am afraid of heights. Still, I manage to climb up and down ladders and get on top of fences and fun things like that during portrait photoshoots. None of that prepared me for the experiences I have had in Portugal so far. I knew I wanted to try to do some panoramic scenery photography, and the Castelo de São Jorge and the Moorish Castle ruins in Sintra were the perfect places to give it a try.
We took the adorable Tram 28 climbed up some very steep cobblestone roads to get to the Castelo de São Jorge. There were some fantastic views from the courtyard of the castle, but of course I wanted to go higher. What I didn't realize was I would have to climb up several stories of stone steps without railings to get there. I would then have to walk around the edges of the fortress with railings that were barely 3 feet high, offering little protection if I tripped and fell. The knots in my stomach got tighter and tighter as I found myself balanced on a foot wide ledge with NO railings between me and a 15-20 foot drop. I didn't even dare try to take photos from there. Most of the pathways were much wider and had railings though, and everyone else touring the castle seemed unaffected by it. I, on the other hand, had to grip my camera with white knuckles and hyperventilate as I captured the images I wanted.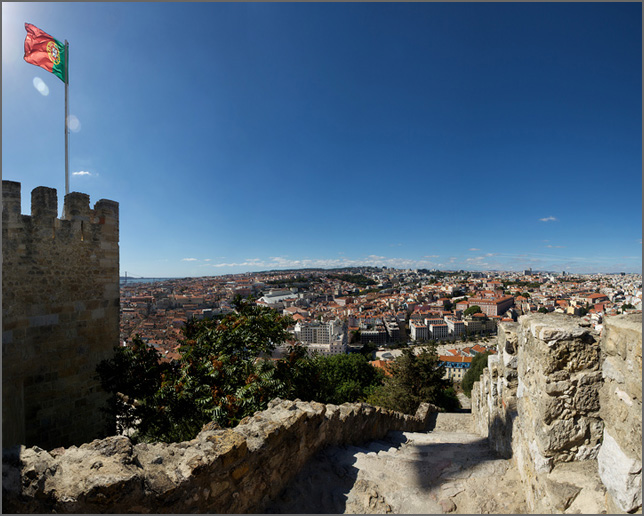 The Moorish Castle ruins in Sintra look so innocent from bellow.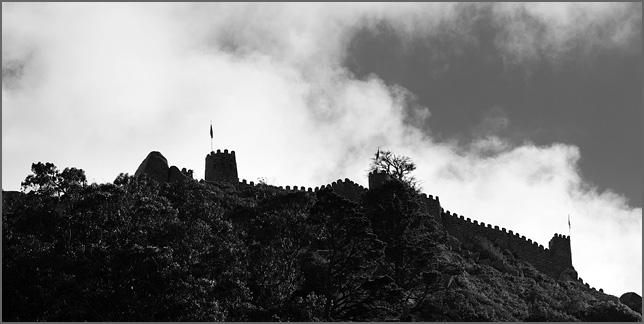 Turns out, nothing I experienced at the Castelo de São Jorge could compare to the terror I experienced on top of the Moorish ruins. The ruins stood on a much higher mountain and provided more expansive views than those I photographed at the Castelo de São Jorge. However, the Moorish Castle had NO railings ANYWHERE.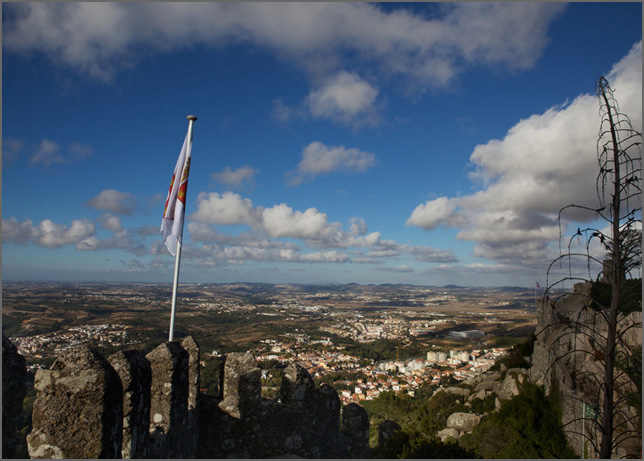 On my right were walls varying from 4-6 feet high, fine with me. However, on my left was a tiny, foot tall ledge and sharp drops ranging from 20-100 feet.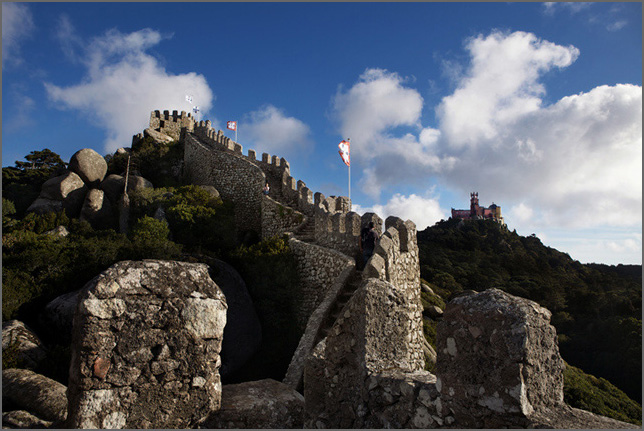 Young children darted up and down the stairs like it was play time, while I clung desperately to the walls and tried not to look down.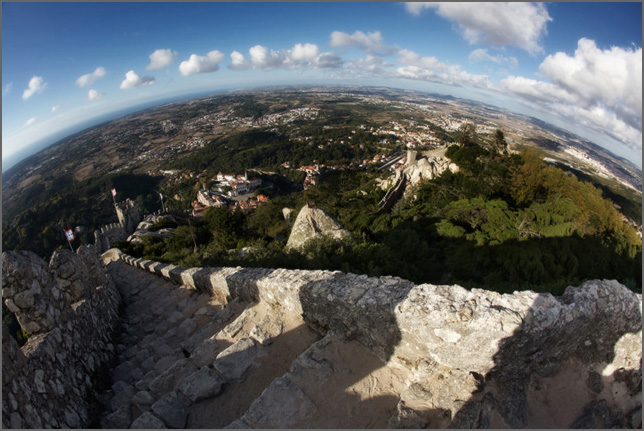 My instincts begged me to get off the mountain and go home, but the views were too incredible to miss. I clung to my camera for dear life and leaned against the stone walls when I felt afraid the wind might blow me off the edge of a cliff. It was exhilarating and horrifying at the same time.