I went to the train station to buy our overnight train tickets to Barcelona, but found out the train was full. We went into emergency mode, trying to figure out what to do with our extra day. We ended up booking a great deal on a train ticket and place to stay in Valencia. As soon as we stepped out of the train station we knew it was a REALLY great choice!
Right outside the train station is a ring for bullfighting, and so I snapped a quick night shot of it with the beautiful train station in the background.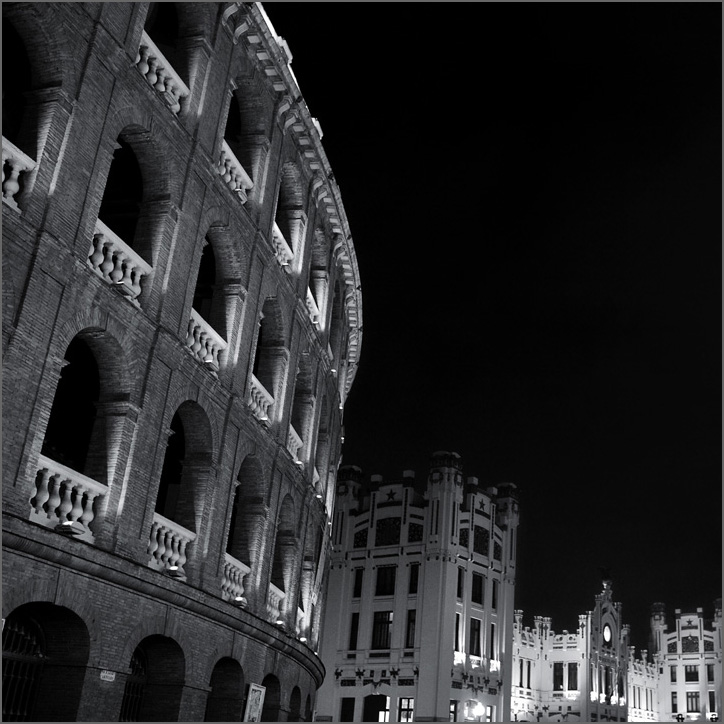 We couldn't get over the architecture in Valencia! It is some of the strangest I have seen.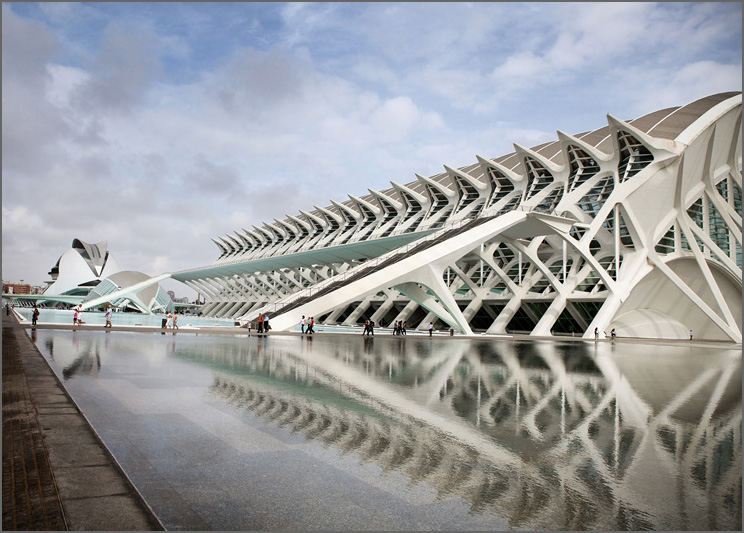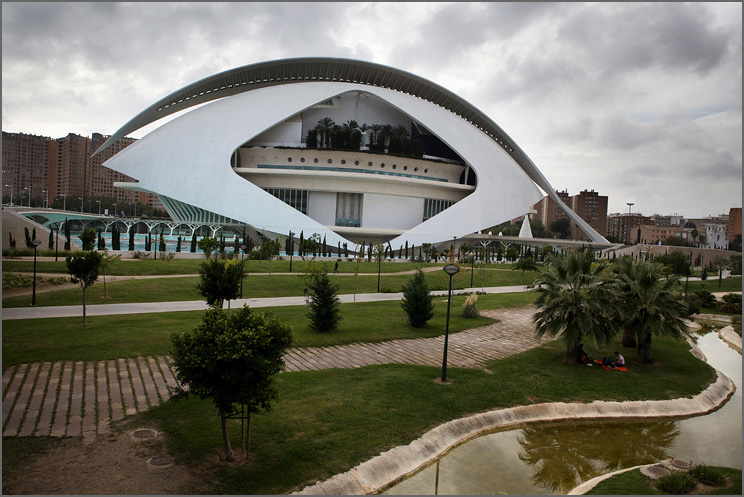 We wandered the city and I found a fun doggie bathroom.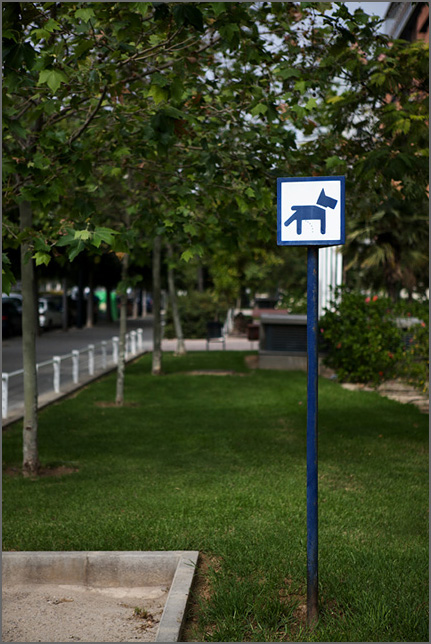 I got a kick out of going to the beach. Apparently I have been cured of my fear of heights.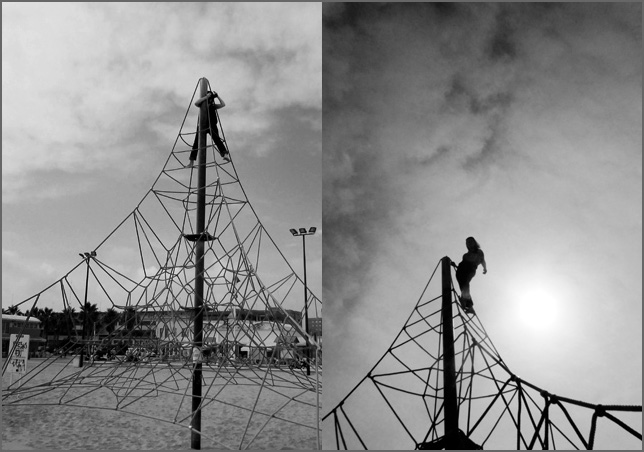 The people at the beach provided a great variety of subjects. They were tons of fun.