After Valencia, we took a train to Barcelona. The weather report looked very bleak, so I wanted to get our outdoor adventure done on our first day there. We packed our ponchos and umbrellas and set off to Montserrat. Monsterrat is a large mountain featuring a beautiful monastery. Visiting Montserrat takes about an hour train ride out of Barcelona. Normally you can choose whether you would like to hike, ride a train, or take a cable car up the mountain. The rain caused the funicular trains to go out of service, and the rain also made for an unpleasant hike, so we waited in line over an hour for the cable car. This gave me the chance to leave my dad in line and go take some pictures from the ground. The clouds floated very low on the mountain, shielding the monastery from view.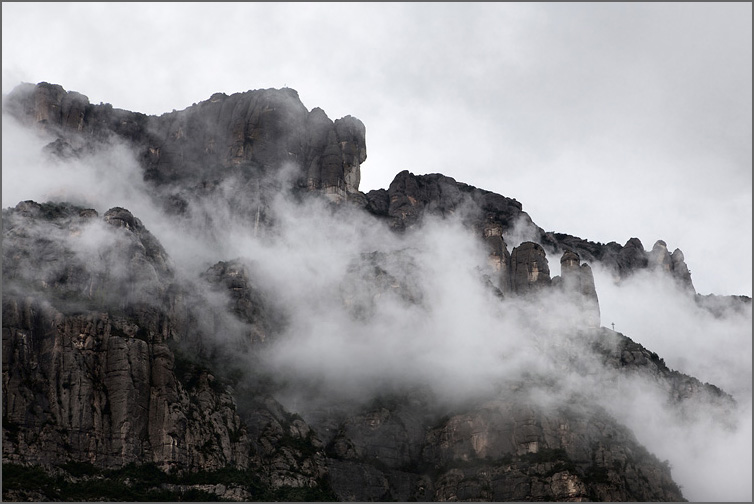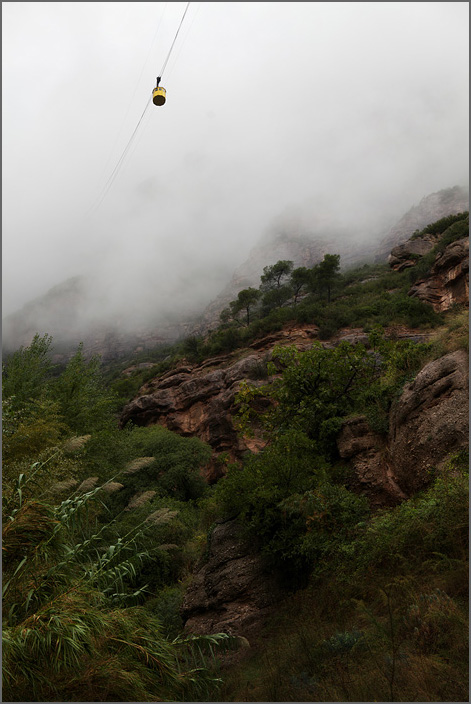 When FINALLY got on the cable car. I am becoming an expert at dealing with heights.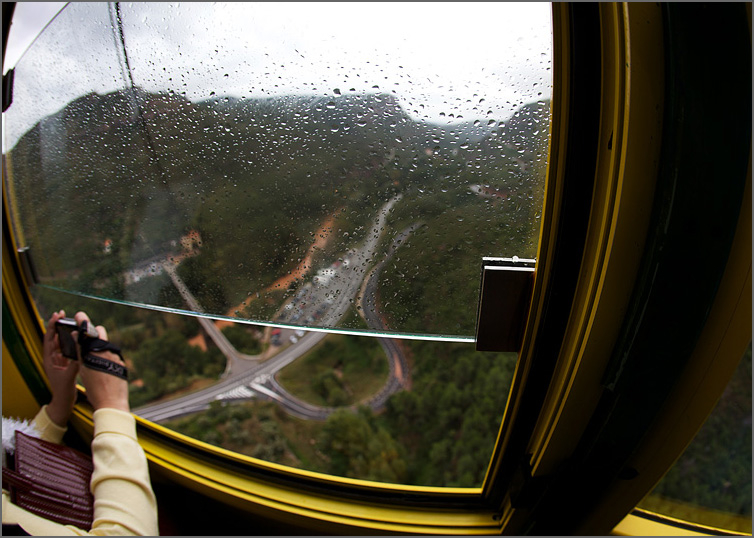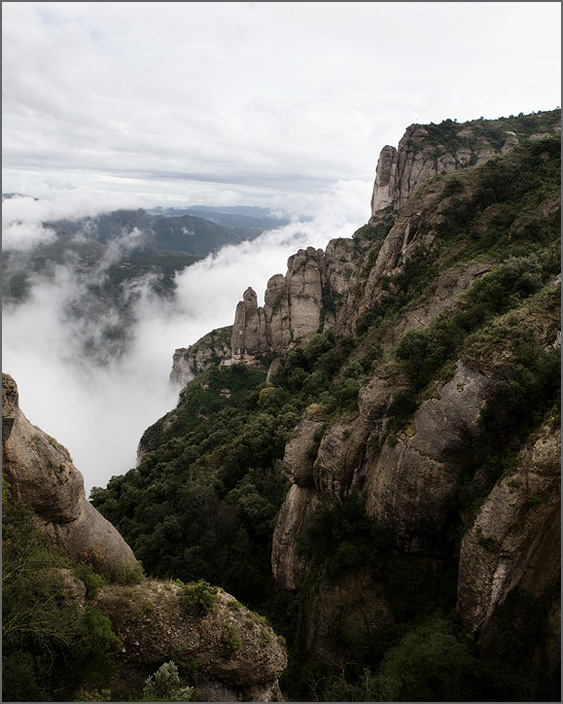 When we go to the top of the mountain the rain died down, but I still kept my camera covered in plastic bags just in case.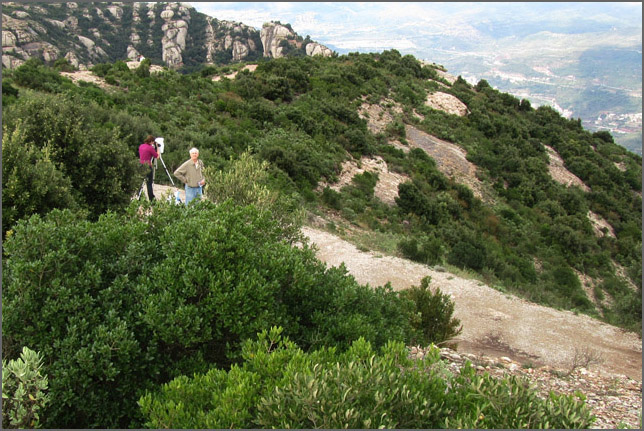 The wind blew clouds and mist all around the mountain.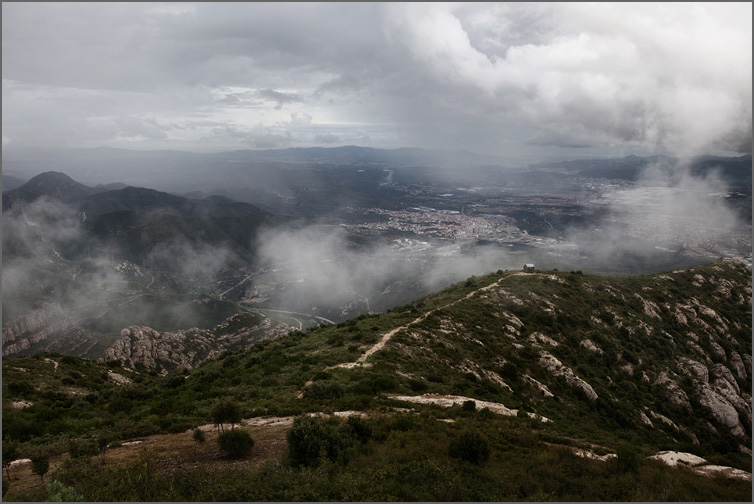 We took a funicular train up the mountain (they began running again after the rain died down.) Then we walked a trail down the mountain. It truly felt like we had escaped to a fairytale.