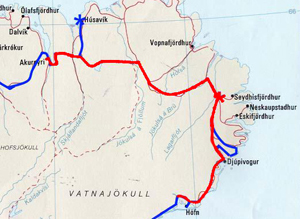 The next stop on my ring road trip was Hofn. I looked for hostels, but didn't find one that had availability for a price within my budget. I decided to rough it for a night and sleep in my car. I rented a -5˚C sleeping bag from my hostel in Reykjavik, so I felt prepared. Luckily, the weather was perfect.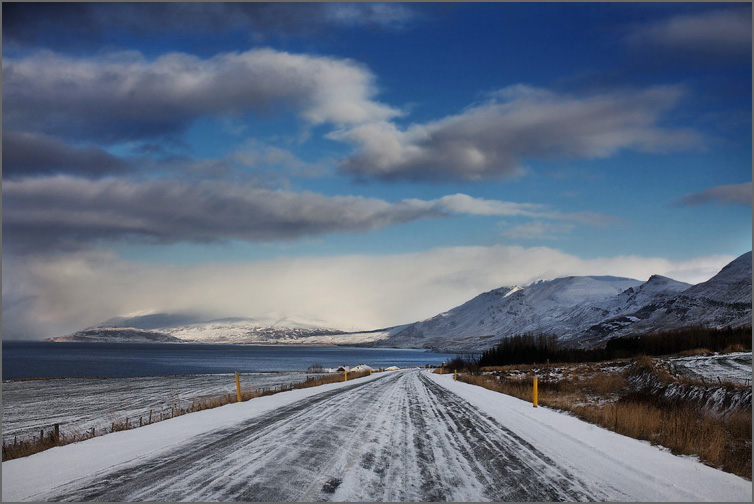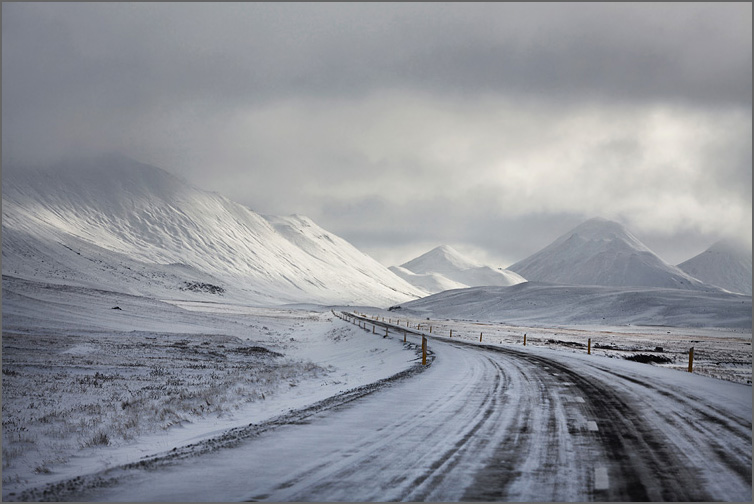 There are two well known waterfalls up north, Dettifoss and Goðafoss. Since I had a six hour drive ahead of me, I didn't have enough daylight to visit both. I found out that the road to Dettifoss was closed because of the weather, so that made my choice easy. Goðafoss is right along the main road, so it was a convenient visit.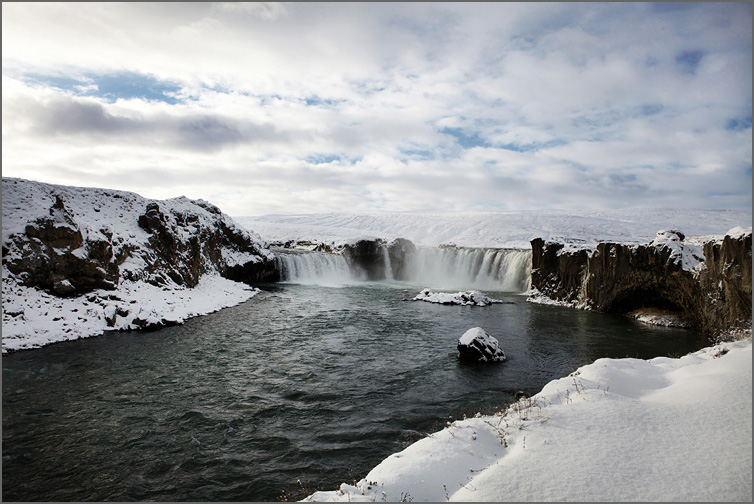 The snow was easily two feet deep in areas around the waterfall. I felt like a kid stomping around in it, especially since mine were the only footprints! To protect my camera from light snow, I covered my camera with plastic baggies attached to my lens hood. It's a good thing too, because within about 5 minutes the weather changed dramatically.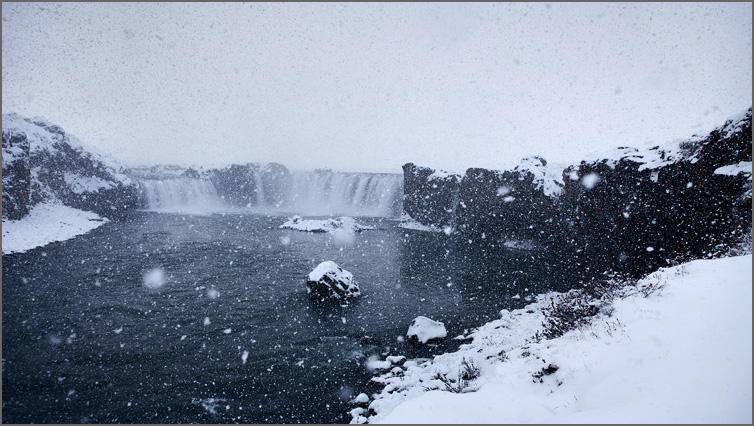 My family is convinced that I actually went to Mars, not Iceland. Every time I turned a corner I found a new, crazy looking landscape to capture.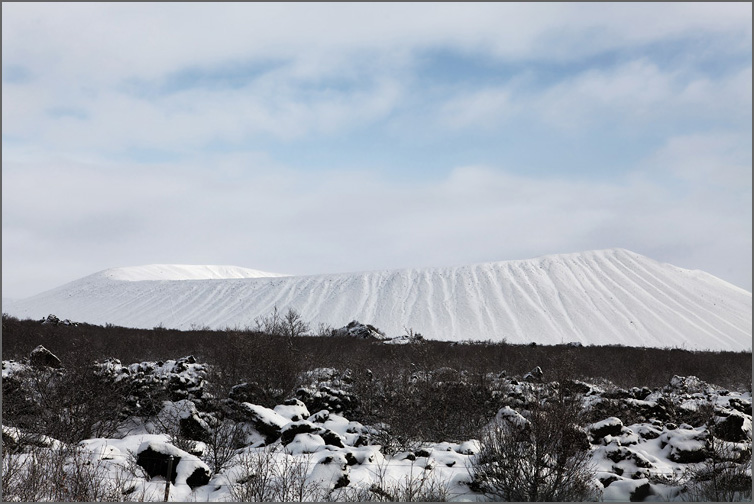 As I headed south, the snow died down and the landscape transformed again. This is Jökulsá, the second longest river in Iceland.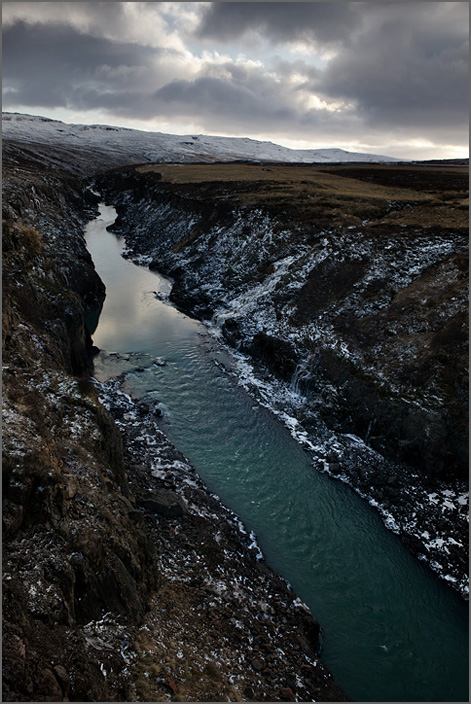 I followed Highway 1 until I got to the area where the 1 road turns east and follows the coast. Instead of taking the long way, a girl I met at the hostel in Akureyri recommended that I take the shortcut, 939. The road was kind of terrifying to drive, but the view was mind blowing!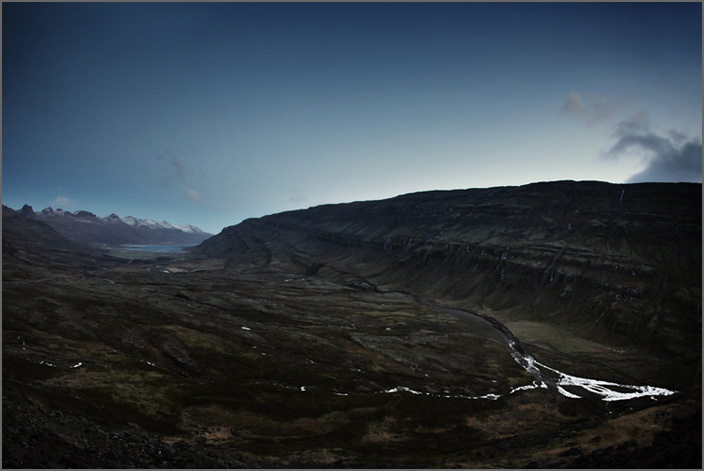 At nightfall I passed Höfn. Instead of going into the little town, I kept driving, looking for borealis.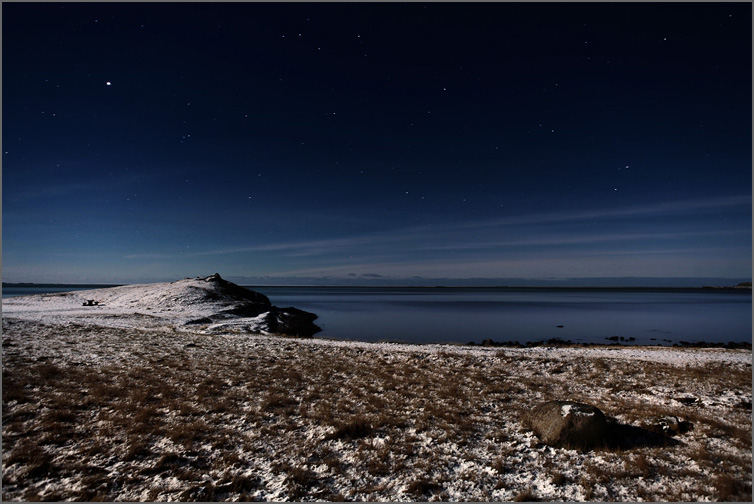 Eventually I got sleepy, so I pulled over at a safe spot and took a little nap. Sure enough, when I woke up there were borealis in the sky.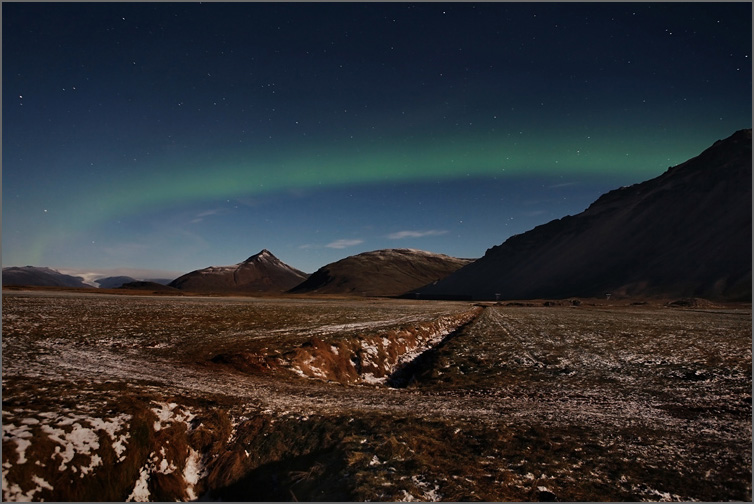 After photographing the lights at several locations I found a good spot to spend the night. I actually managed to get a pretty good nights sleep. I woke up feeling chilly around 4am, so I turned on the car and drove a bit to get warmed up. I slept happily until 9am, and then set off down the road again!