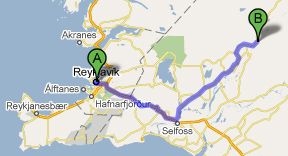 After driving for three days straight, I wanted my last day in Iceland to be more relaxing. Gullfoss, Europe's most powerful waterfall, is also the most famous waterfall in Iceland. Even though it is considered a more touristy place to go, I wanted to see it. On the way, I photographed some geothermal activity near a geothermal plant and at Geysir.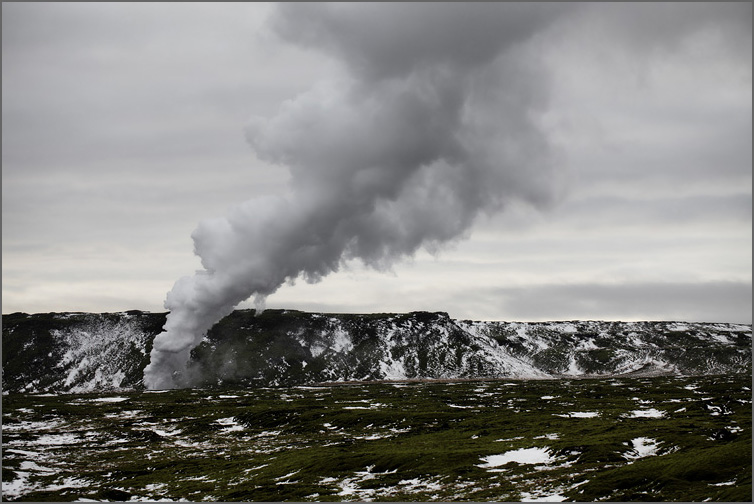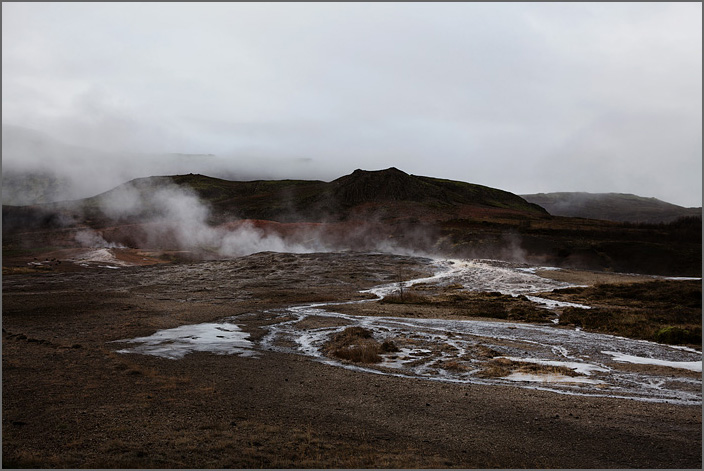 I am not sure what I was expecting, but I was overwhelmed by how enormous Gullfoss is. It's scale dwarfed all the other falls I photographed on my road trip.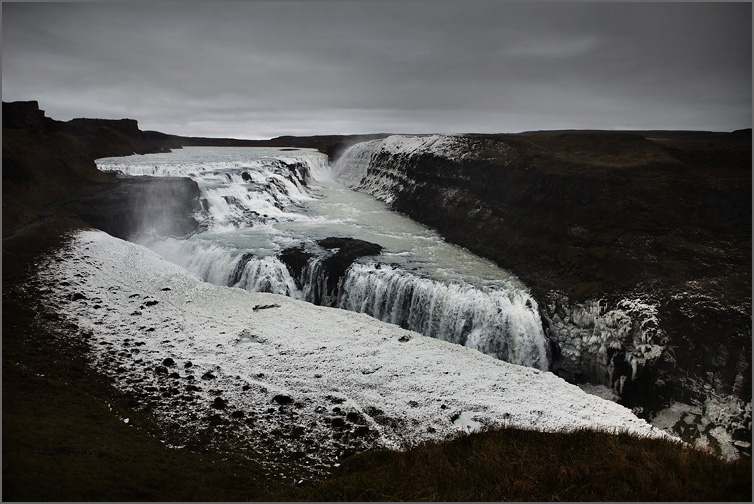 I heard rumors that rainbows appear on a regular basis in Iceland, especially around waterfalls. It took 6 days, but I finally caught a really bright one as I was leaving Gullfoss. I had another encounter with Icelandic horses at the same time!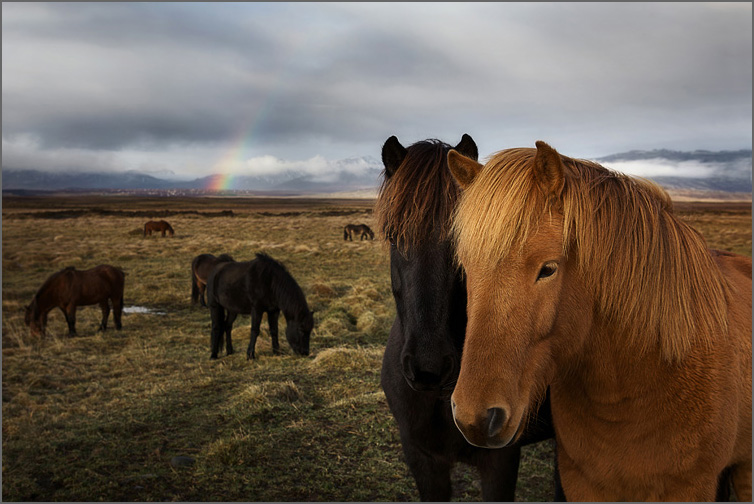 The second half of my day was dedicated to relaxation. I spent a couple of hours at the Blue Lagoon, a geothermal spa near Reykjavik. Even though the air was freezing, literally, it felt like getting into an enormous hot tub. Silica mud was available to use as a cleansing face mask, so I had to partake. I took a couple of minutes to take a photo of the lagoon and areas surrounding it, but I focused more on unwinding during my stay.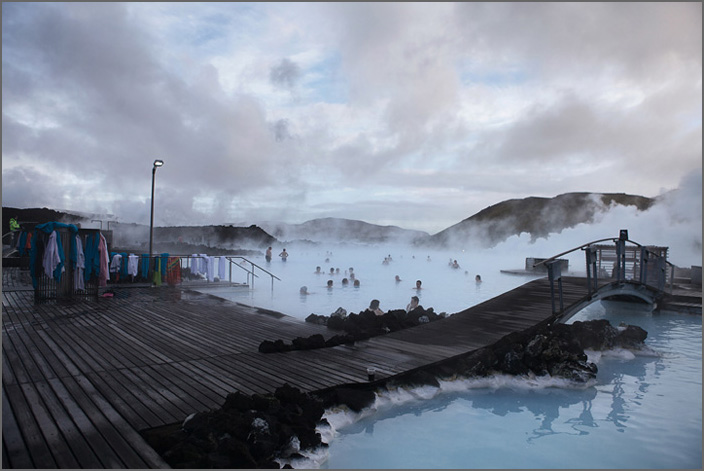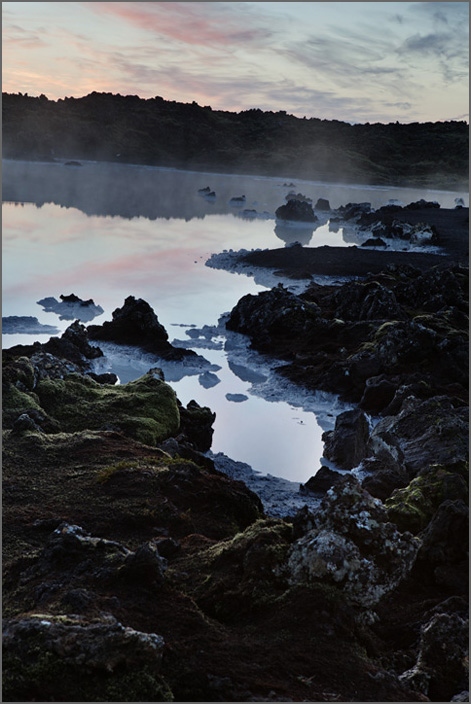 After I left the Blue Lagoon, I met up with
Lárus Sigurðarson
to try and catch the northern lights one more time. They were so bright I could see them from his porch! Unfortunately, by the time we got out on location they died down, but I managed to catch them in a few shots. I also enjoyed taking more night shots as well.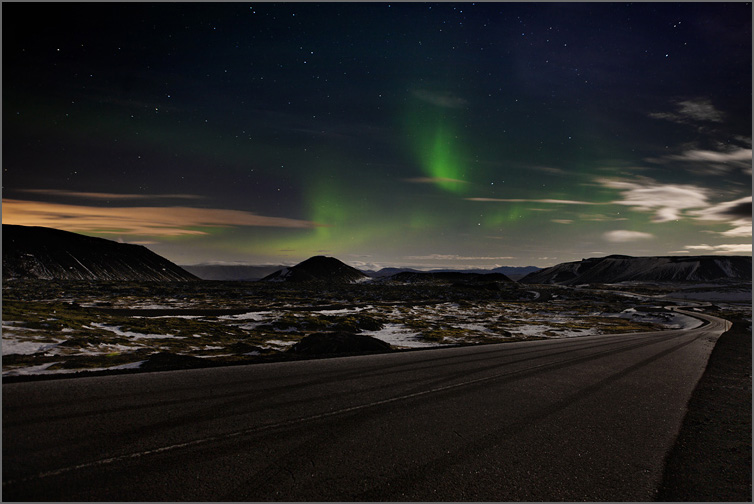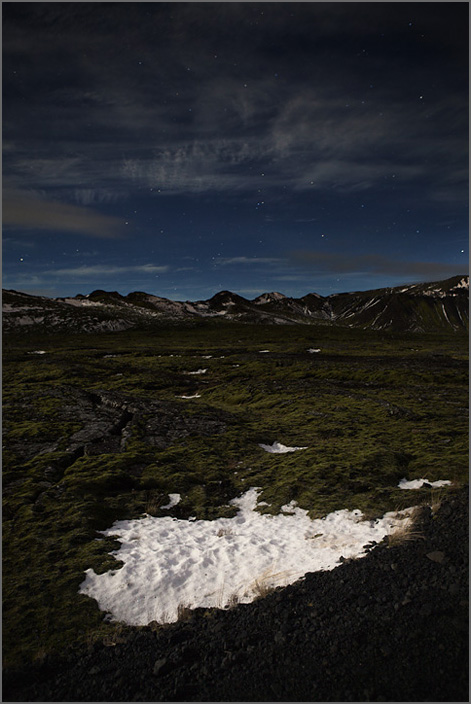 Overall, it was an awe inspiring journey. This country is a hidden gem, and I hope that I can inspire others to also visit Iceland. You don't have to be a photographer to appreciate it's beauty. I woke up at 4am to catch my flight to my next destination, London!