I went straight from London to Inverness, the capitol of the Highlands of Scotland. The train trip took an entire day, putting me in Inverness after dark. The hostel welcomed me with free tea and hot chocolate and I got settled in. In the morning, I went downstairs to get a map from reception and figure out my day. I knew I wanted to rent a bike, so reception referred a bike shop to me and suggested that I bike to Dores, a little village at the south of Loch Ness.
Even though the weather was damp and chilly, none of it could compare with the level of cold I experienced in Iceland. I felt very comfortable wearing jeans with long underwear and my good coat. Scotland was bursting at the seams with the colors of autumn. Being from Houston, I had never seen reds and oranges this bright in nature. Ironically, the cold had not had much effect on the grass yet. The grass is always greener on the other side of the fence, I know, but the grass literally is a brighter green in Scotland.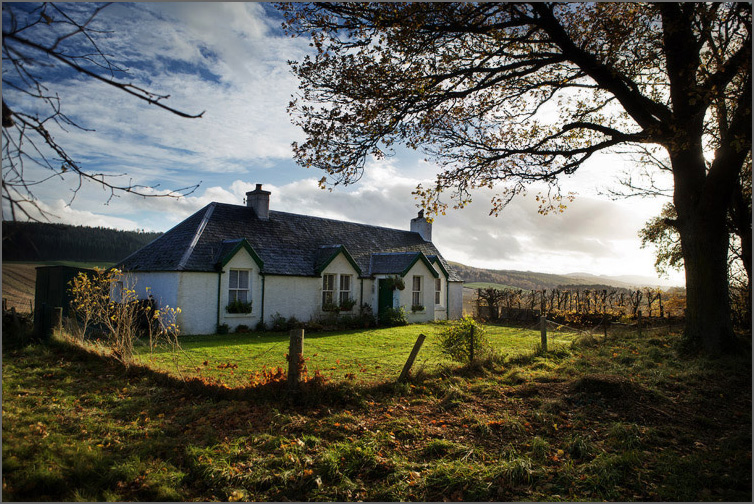 As I biked along the road to Dores, I noticed a field with some cows in the distance. A dramatic sky completed a nice looking landscape, so I stopped to take a couple of pictures. As I removed my backpack, I noticed some of the cows looking my way. Thinking nothing of it, I took out the camera and started adjusting my settings. I looked up to see cows walking towards me. It added more depth to the composition, so I started snapping photos. Soon, more and more cows came in my direction. I wasn't calling them, and I didn't have food. Before I knew it, every cow in the field was lined up right in front of me. They quietly stared at me, waiting for me to feed them or something. I couldn't stop laughing. I wish I had a bunch of oats to give them, but I have no idea how I would have fed a group of cows that big.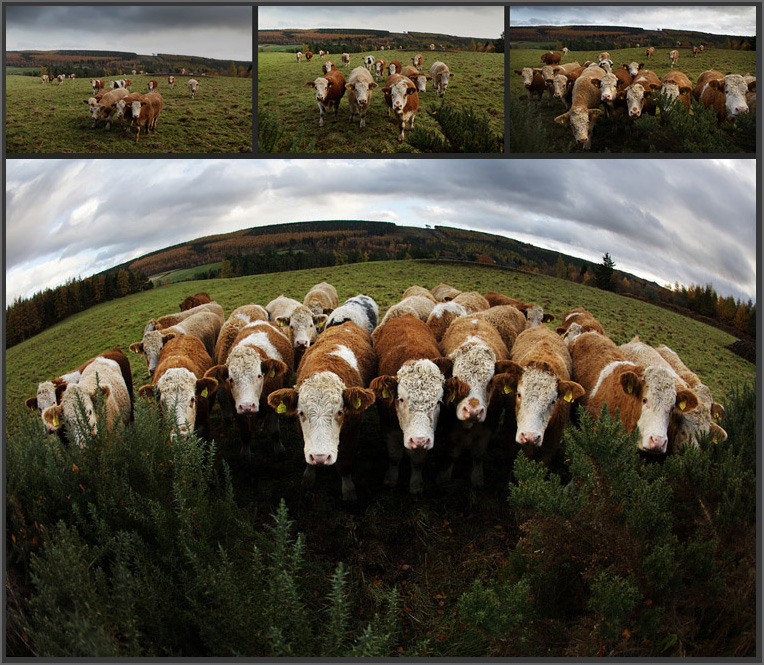 My first glimpse of Dores and the shore of Loch Ness left me floored. I've heard dozens of stories about the Loch Ness Monster, but somehow they all left out the part about Loch Ness being GORGEOUS!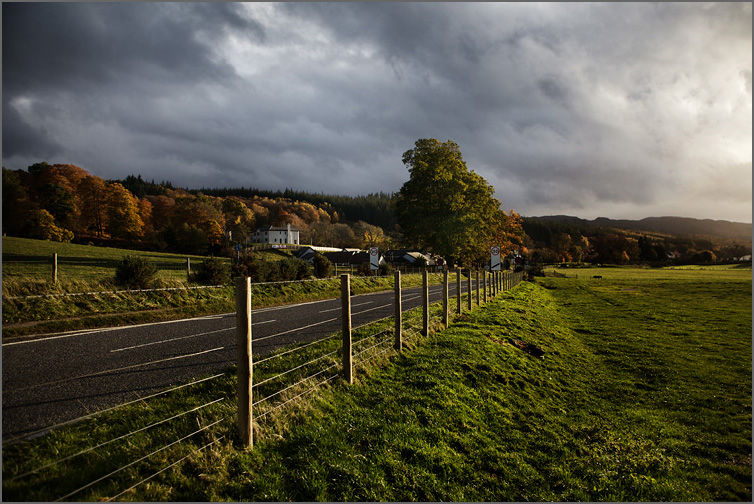 The hilly nine mile ride to Dores left me windswept and very cold. I stopped at the Dores Inn to eat a late lunch, and ended up staying quite a while. After enjoying my hot chocolate and ham sandwich, my feet still felt chilly. The woman running the place noticed I was still cold, and invited me into a side room with a real fireplace burning real wood! (That's something you don't see very often in Houston.) She pulled up a chair, just for me, and brought me tea. I couldn't believe the level of hospitality I was extended.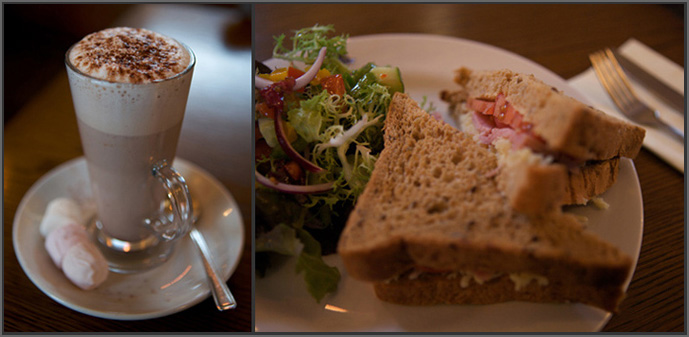 On my way out, I talked to a local woman who noticed my american accent and asked what I was doing there. When I mentioned I had ridden a bike from Inverness, she expressed concern about the visibility on the road. Dressed in a black coat and dark jeans, I would be impossible to see at night. I planned on being home before dark, but she volunteered to let me know if she had a hard time seeing me as she drove home. I set off down the road back to Inverness. Sure enough, ten minutes later she passed in a car and waved to me, signaling that the visibility was good and that I was safe.
I fell completely in love with Inverness. As soon as I got back to my hostel, I asked reception to extend my stay another day. I got a great nights rest, and grabbed a bus to Foyers in the morning. The Village of Foyers is at the north end of Loch Ness. Not only was I interested in seeing the loch from the other side, I wanted to walk a hiking trail and explore the waterfalls in that area. A misty rain fell the entire day, reminding me of my time in
Assisi.
No one was out, it felt as if I had the entire forest to myself. The only sounds were the rustling of my poncho and the sound of water running. I wandered about in this sanctuary, enjoying the stunning colors and fresh air. In four hours I did not see single human being, only quaint houses and a cute puppy.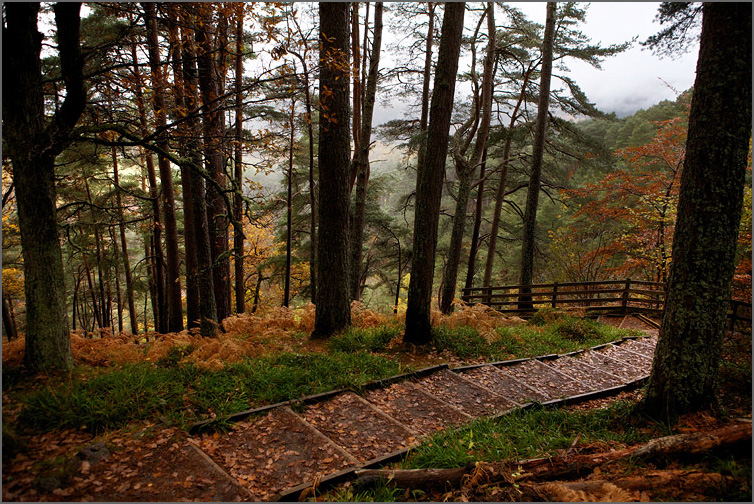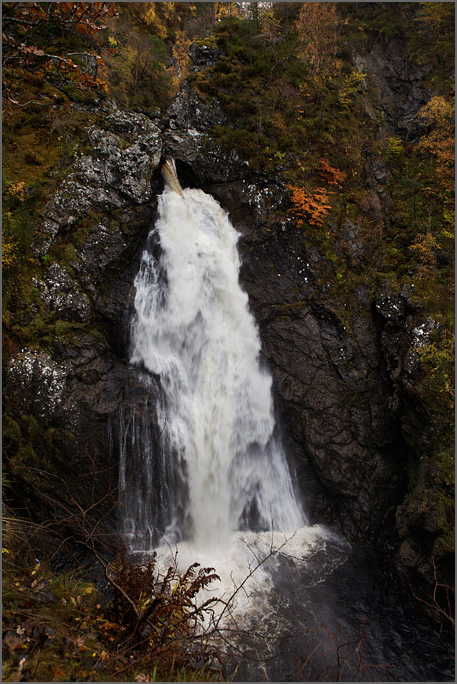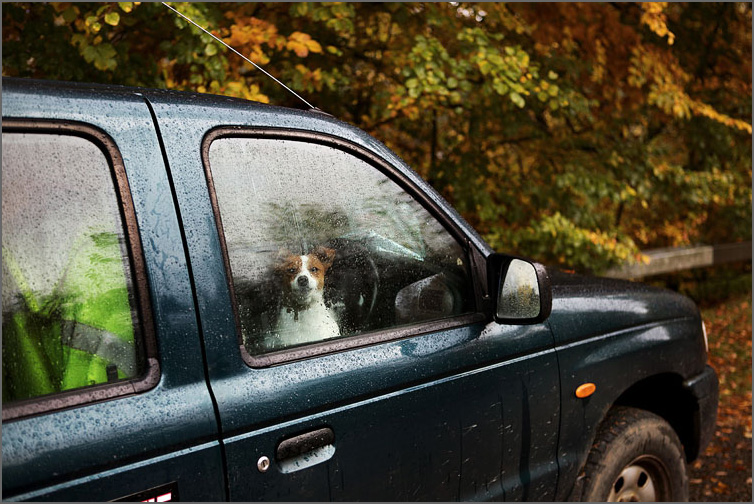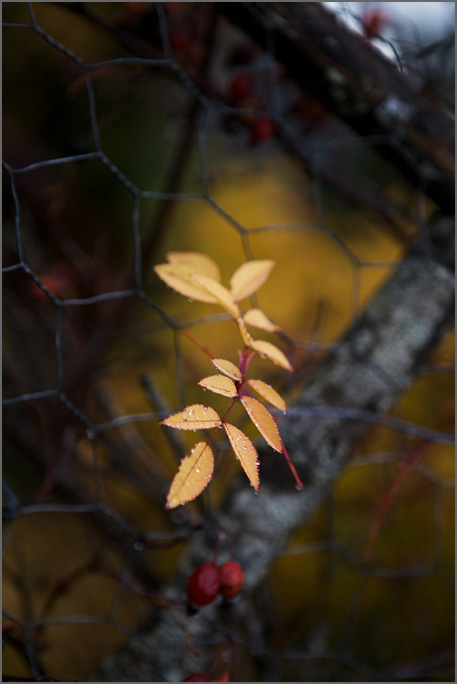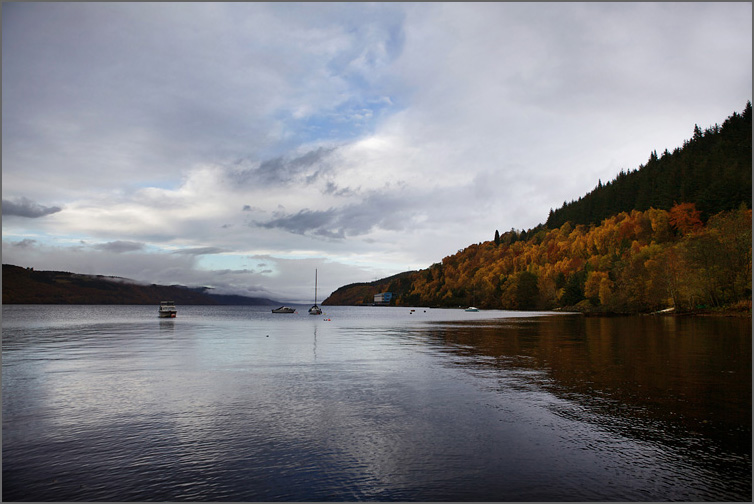 I took the same bus back to Inverness and made plans for my final day. The next morning, I took a different bus to Urquhart Castle. The area was busier with more tourists, but it was still a neat place to explore.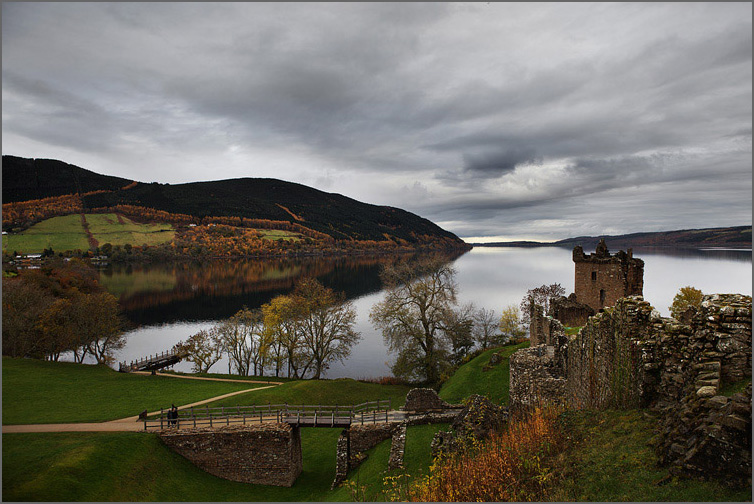 I didn't want to leave Inverness, but I was afraid if I stayed that I would never leave! That night I packed up and took a train to Edinburgh.