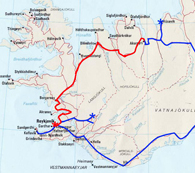 After building up confidence during my first couple of days in Iceland, I decided to tackle the entire ring road around Iceland in a three day road trip. On my first day, I drove from Reykjavik to Akureyri. The route is highlighted in red on this map. I was in for some seriously snowy surprises.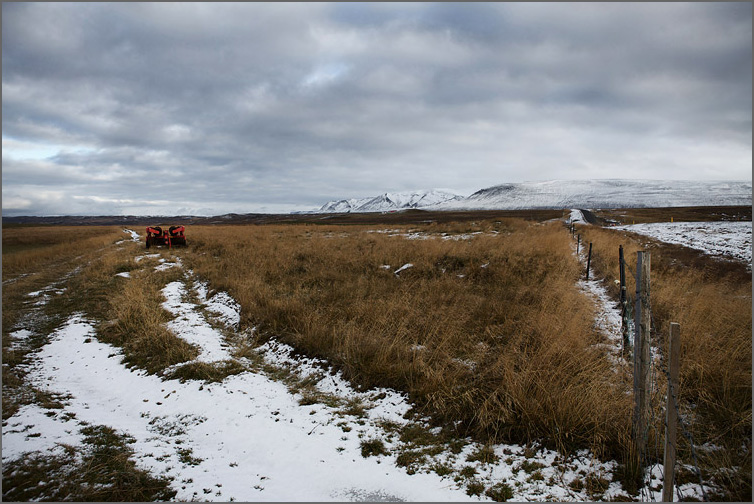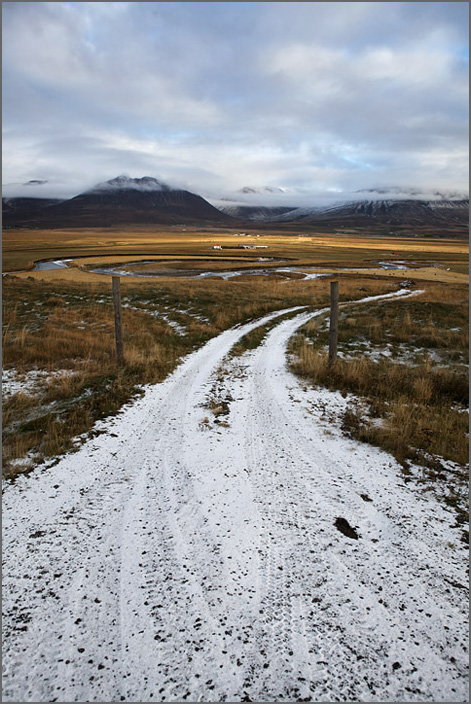 I didn't get out of the car very often. It was getting even colder, and the wind was insane. I noticed an enormous gorge coming up, so I felt it was worth pulling over for. I am glad I did, because it was impressively huge. My fisheye lens was the only one that could fit the whole thing into the frame, but consequently it made the gorge look shallower than it really was. Still, I thought the mixture of rock and ice combined to make some cool textures. To get an idea of the size, imaging a car crossing across the bridge in the right side of the image.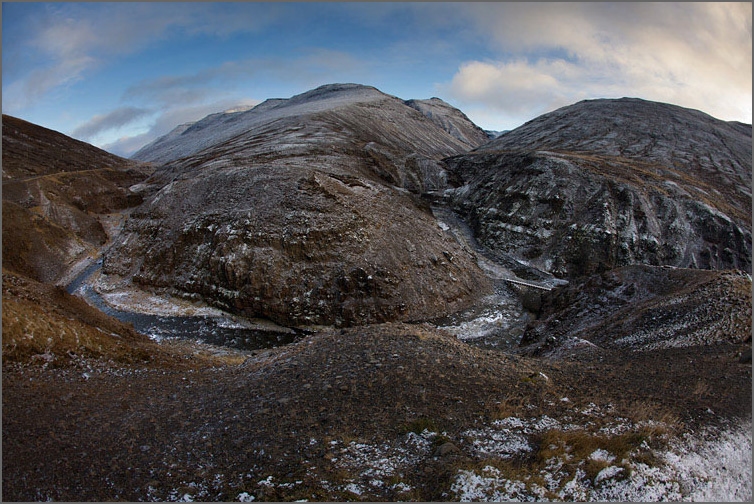 The more north I went, the more snow fell. Soon, I felt like I had been transported to the north pole! Driving was slow, since I had never driven in snow before. I even felt like an ice road trucker on some of the roads.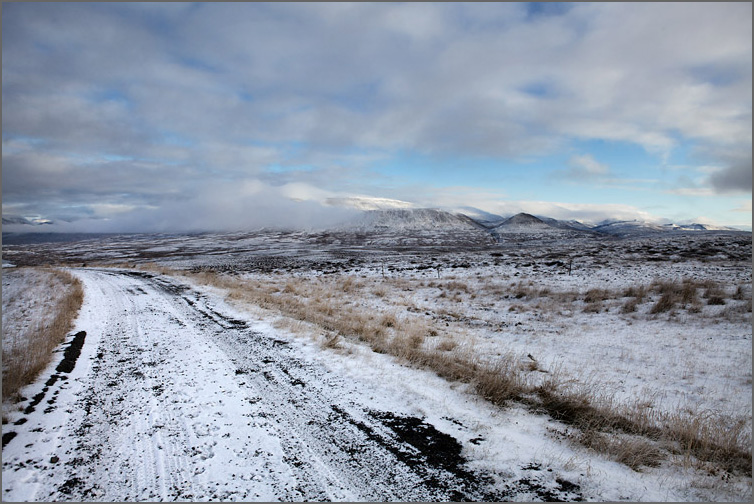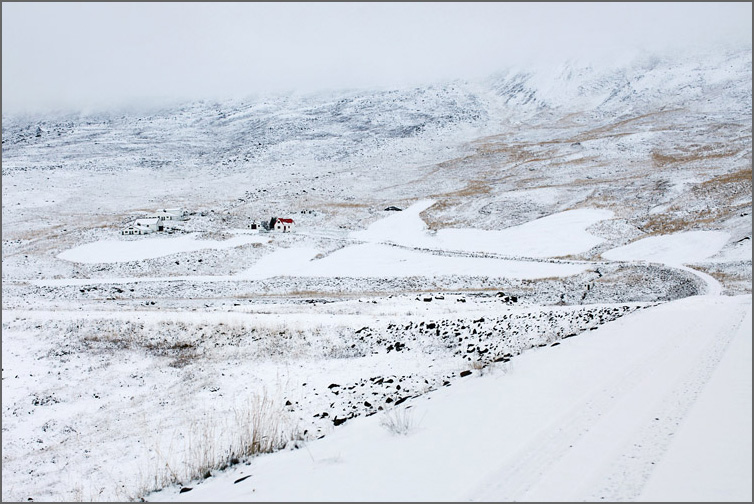 I arrived in Akureyri just after sunset. I found my hostel easily, and got settled in. Even though the weather was bad, I decided to go out and try to do some night photography. I am really glad I did, because trekking around in the snow was a blast. I didn't have any snow boots, so I put plastic bags in between my second and third pairs of socks. This kept any water that got into my tennis shoes from getting my feet wet. It worked like a charm!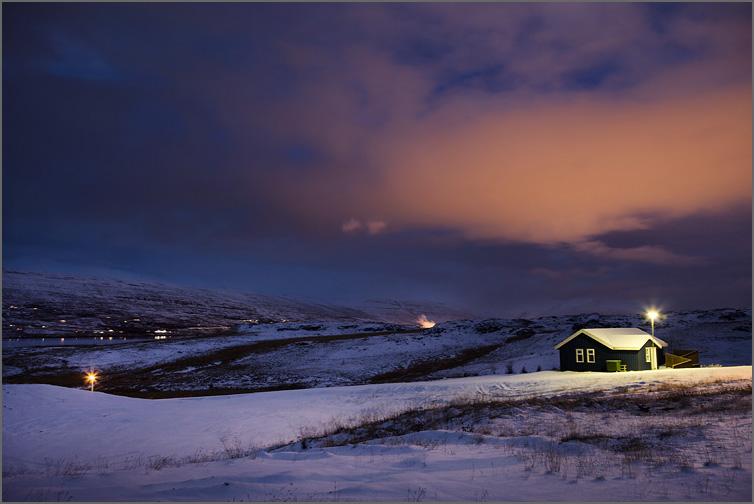 The more time I spent in the snow, the more I felt I like had stepped into Christmas. I was sure Santa Claus must be around the next corner, but burst out laughing when he WAS! I saw a large sign with Santa on it that said "12km." Santa is only 12 kilometers away?! I MUST see this. Sure enough, about ten minutes out of Akureyri was the Christmas Garden. I stepped inside the festive house to find a warm fireplace and Christmas EVERYWHERE. Holiday tunes played in the background as I shopped around. I left there completely overwhelmed with happiness, and with a yummy candy cane.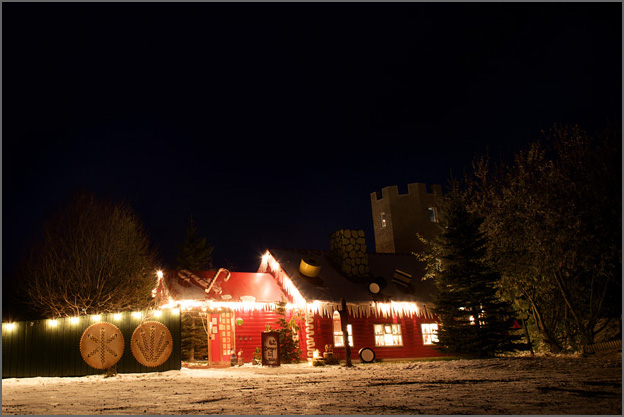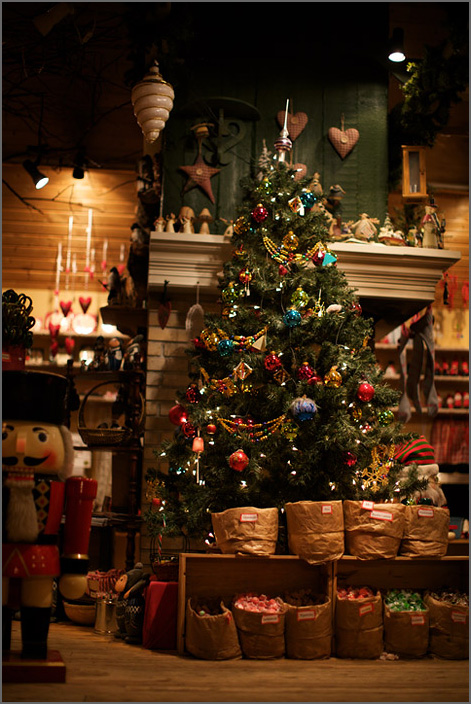 On my way back to the hostel I found a stunning night-scape.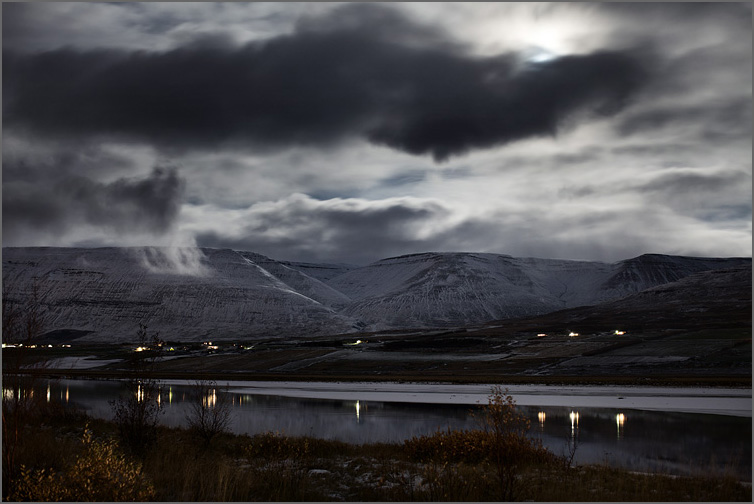 Fun Fact: Geothermal energy and hydropower provide ALL of Iceland's electricity. Is that green or what?!