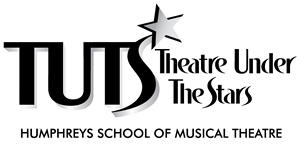 Those who know me are well aware of what a huge musical theatre geek I am. My senior year in high school, I performed in "The World Goes 'Round" with ACT@TUTS, an extension of the classes taught through The Academy at Theatre Under the Stars Humphreys School of Musical Theatre. During my time at TUTS, I worked with incredibly talented performers and built lasting friendships that influenced my career in ways I never expected.
Years of photographing my theater friends helped me develop a diverse theatrical portfolio that recently caught the eye of the Humphreys School. A portfolio review eventually led to an awesome collaborative effort to capture artistic imagery for their new marketing campaign. I took my entire studio setup downtown for the photoshoot in their largest dance studio. Every student involved with the shoot arrived on time and prepared with a variety of clothing to choose from. They blew me away with their focus, respect, and raw talent. Hours of laughing, dancing, and singing produced the exciting set of images featured in HSMT's most recent brochure designed by Scott Howard. Here are some of my favorite pages: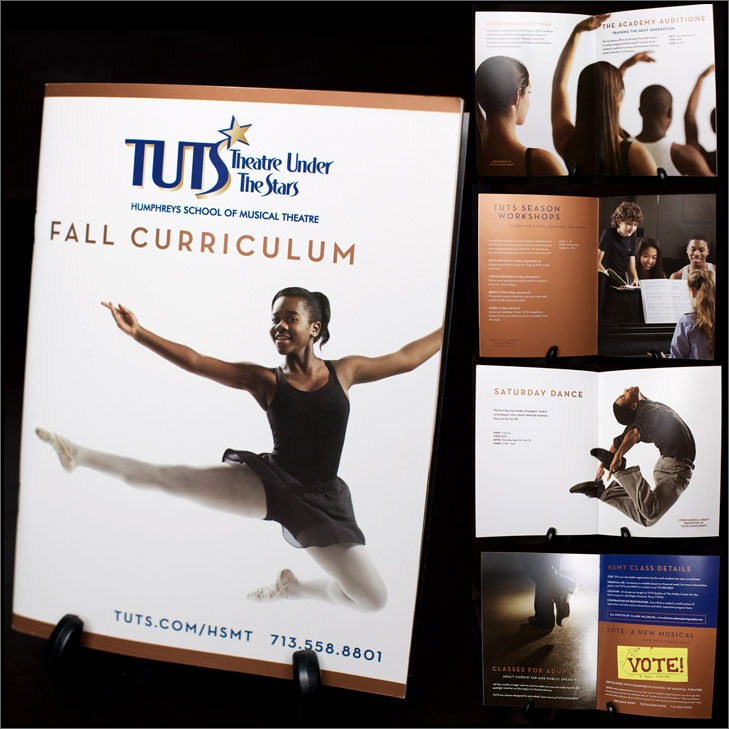 If you would like more information on courses offered by the Humphreys School of Musical Theatre, check out their website at
TUTS.com/hsmt
.
This year's ACT@TUTS show is called "Vote! A New Musical." The all-teen cast of the show has spent all summer rehearsing and developing TUTS' Southwest regional premiere of the new show and will finish off the summer in the recording studio singing for the original cast recording! "Vote! A New Musical, The Original Cast Recording," features the incredible cast of 35 and will be available on iTunes, in the TUTS' Encore Boutique and at performances of "Vote!" September 16-17th.
"Vote!" is a huge deal, so I jumped at the opportunity to shoot imagery for the new recording. Eight of the cast members came to my downtown studio on a Saturday morning for the photoshoot. To get into the "Vote!" frame of mind, we played music from the show on the stereo and everyone burst into 3 part harmony as we experimented with looks and props from the show. After I finished retouching the photos we selected, Scott Howard put together a mock-up of the CD cover. I can't wait to see it in print!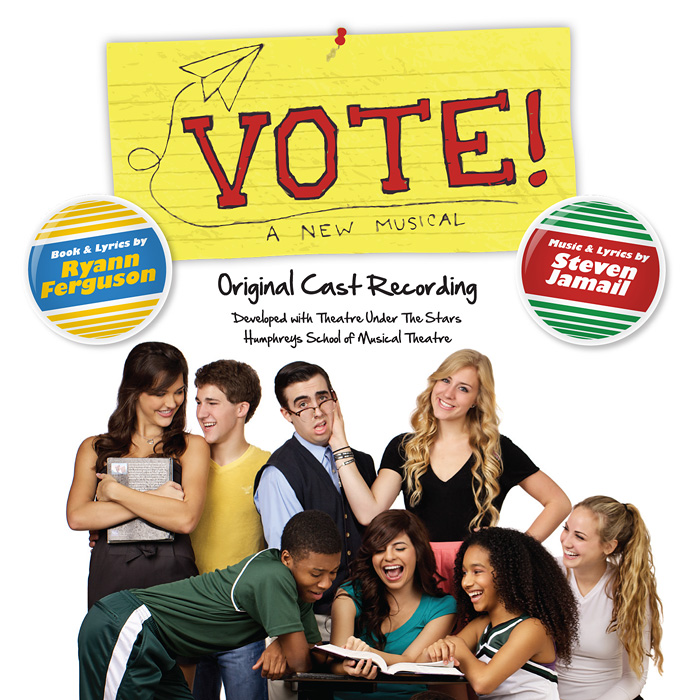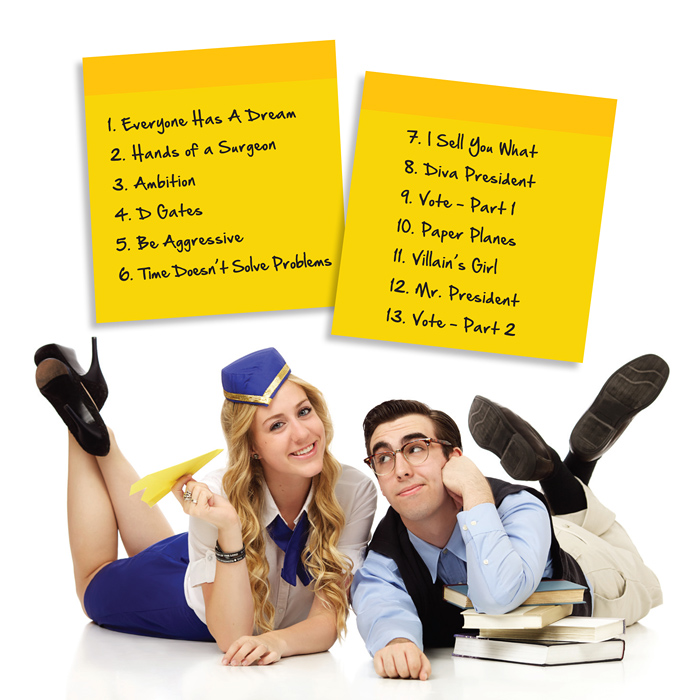 We also captured some great press images; keep a lookout for them!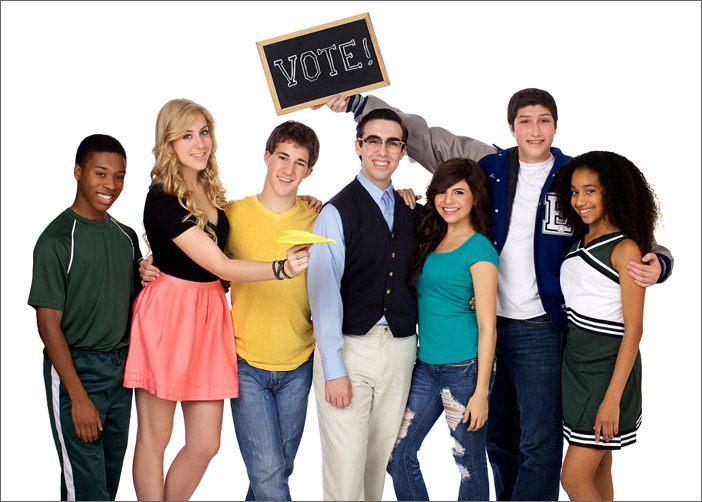 Follow "Vote! A New Musical," on facebook at
http://www.facebook.com/votethemusical
. I have my tickets, do you?
Follow the Humphreys School of Musical Theatre on facebook at
http://www.facebook.com/HumphreysSchool
.