The best way to get from Cusco to Machu Picchu is to pass through the Sacred Valley. The train from Cusco to Ollantaytambo closes during the rainy season, so you have to take a bus instead. From there you take a train to Aguas Calientes (the city closest to Machu Picchu.)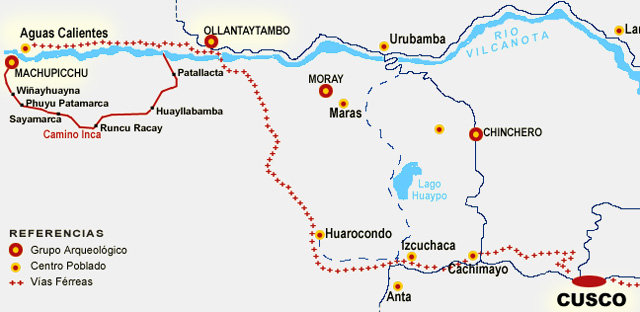 Most tourists make their train connections so quickly that they have no time to see Ollantaytambo. I didn't want to miss what the city had to offer, so I booked a night at an adorable hostel and hired a car that would let me stop along the road to take pictures. Transportation is very inexpensive here, so hiring a car to drive me to The Sacred Valley was a very economical way to photograph the countryside as I traveled.
This is a panoramic of the Sacred Valley captures the city of Urubamba and the sacred river.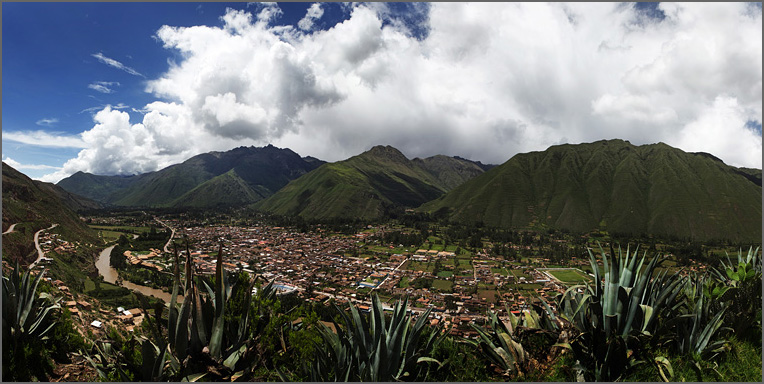 It's very moving to watch the locals work the land. A herder allowed me to photograph her with her animals and her children.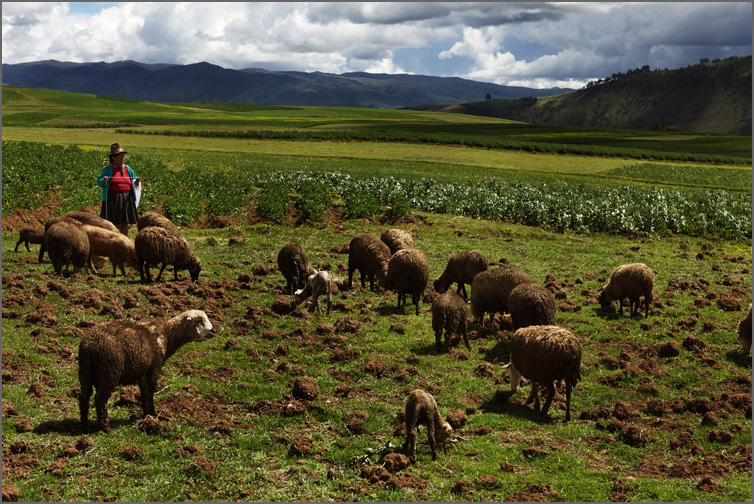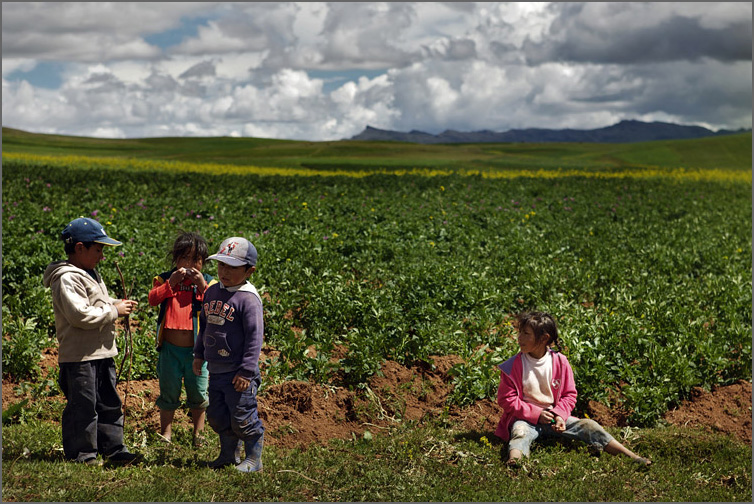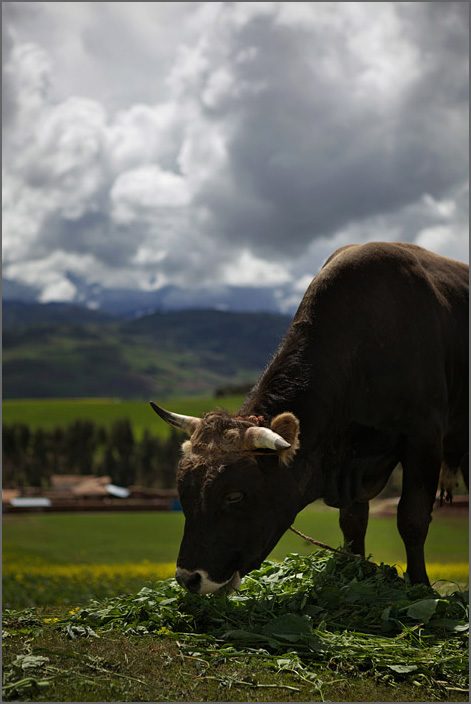 It must be nice to have a backdrop like this while doing construction work: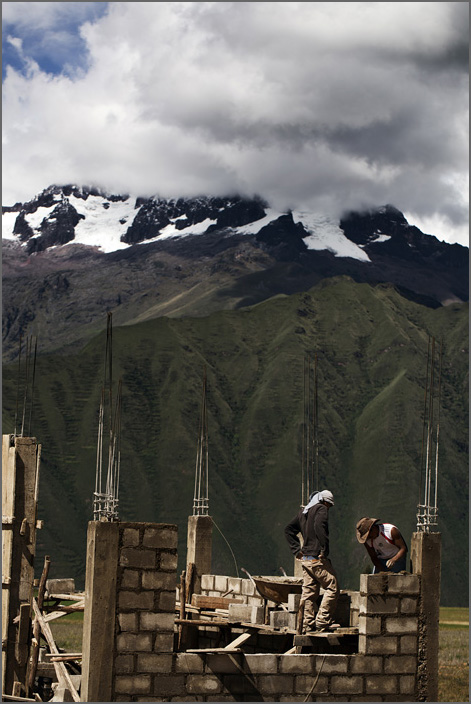 After I arrived in Ollantaytambo and got settled in, I explored the Incan ruins. Ollantaytambo has two sets of ruins:
The Storehouses: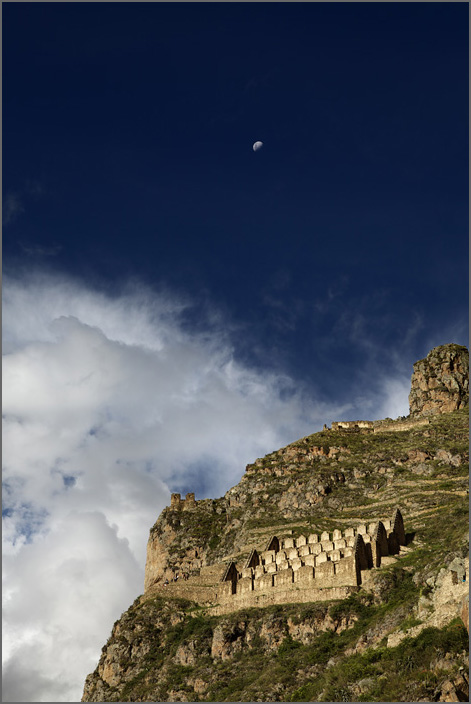 and Temple Hill: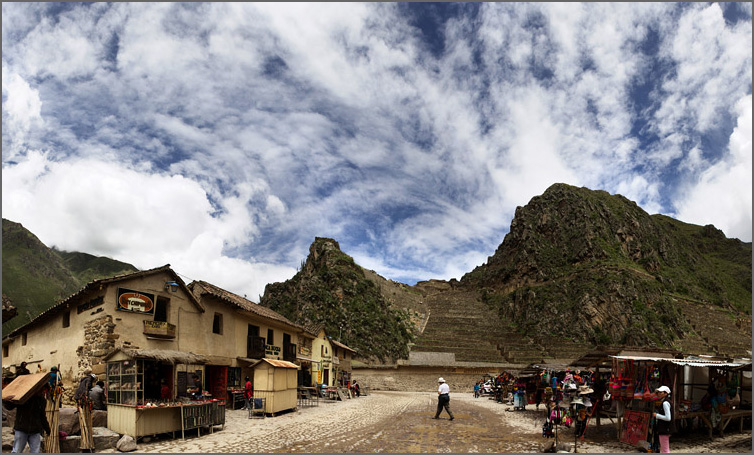 I spent most of my time climbing the mountain up to the storehouses. The trail was rougher, more secluded, provided great views of the city and was free!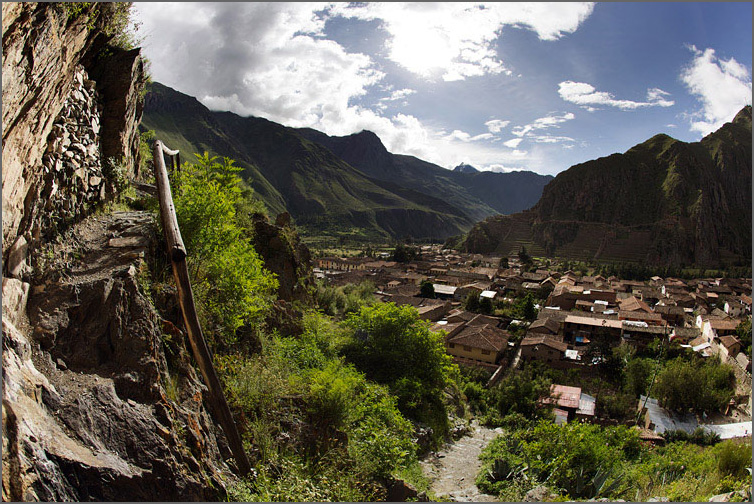 After a long hike, I asked some locals for the best pizza place in town. I soon learned that going out for pizza in a small Peruvian town is very different from going to PIzza Hut. The wife of the owner brought out some fresh dough and began to roll it by hand on a concrete slab near my table. I watched as she made the entire pizza from scratch, and then put it in a small wood burning oven to bake! Needless to say, it was one of the yummiest pizzas I've ever had.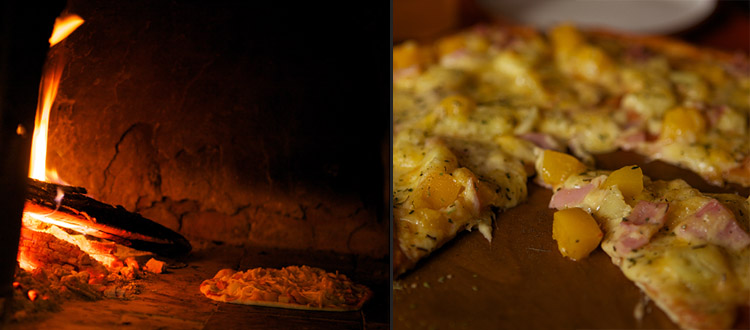 Dogs are absolutely everywhere in this country. Almost every house, hotel, store and hole in the wall has adopted a stray animal of some sort, and most of them are incredibly sweet.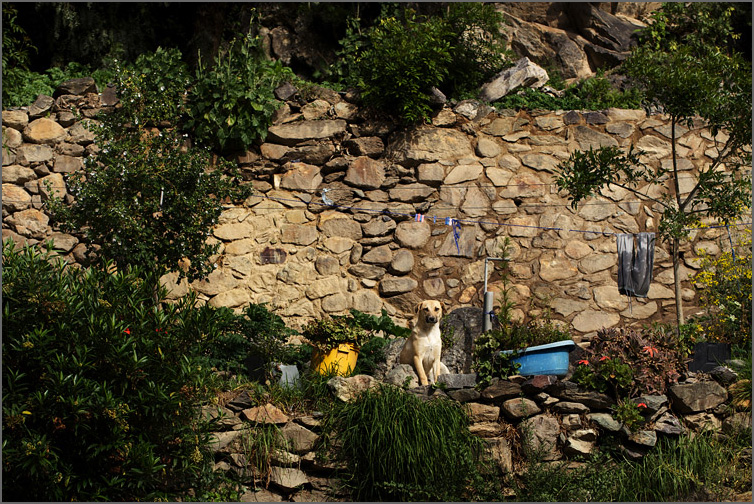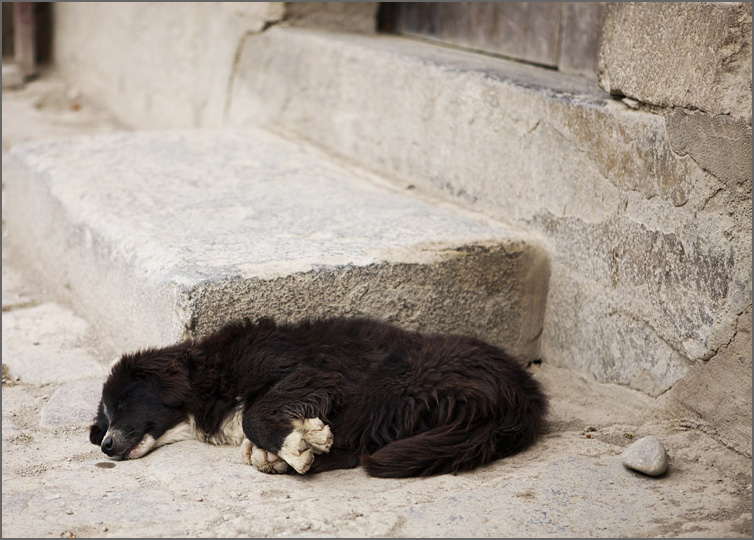 After my night in Ollantaytambo, I took the train to Aguas Calientes. More stories are coming soon!