After days of busses, cars and trains I finally was in line for the bus to Machu Picchu. I arrived around 4am in an attempt to be one of the 400 people allowed to climb Wayna Picchu, the mountain that rises up behind Machu PIcchu. The line was already long, and many people were skipping the bus by climbing to Machu Picchu on foot.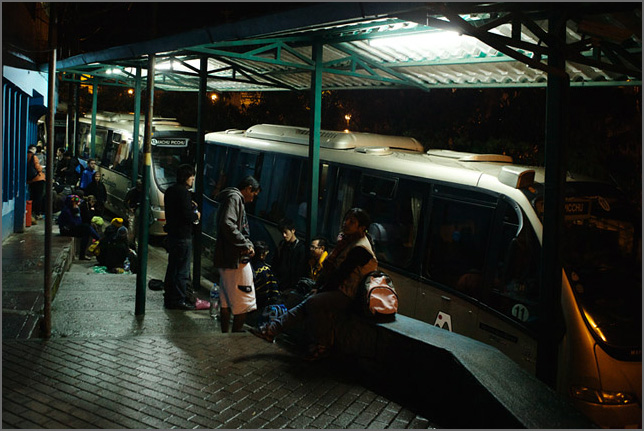 The sun began to rise as the bus weaved up the mountainside. I kept an eye out on the weather as I waited in line to get my stamp to climb Wayna Picchu. Even though I got to the bus stop at 4am, I was number 289! Fog drifted about as I was allowed into the ruins a little after 6am. Two groups are allowed up Wayna Picchu: 200 people from 7-8am and 200 from 10-11am. I thought the fog might clear up as the sun rose higher, so I decided to get stamped for the 10am-11am group.
Nothing could have prepared me for the incredible scale of this place. It looks so small in pictures, but once I was actually there I appreciated the enormity of this creation.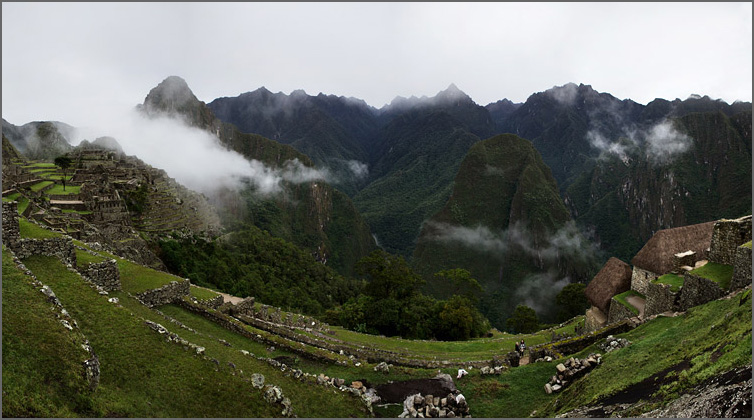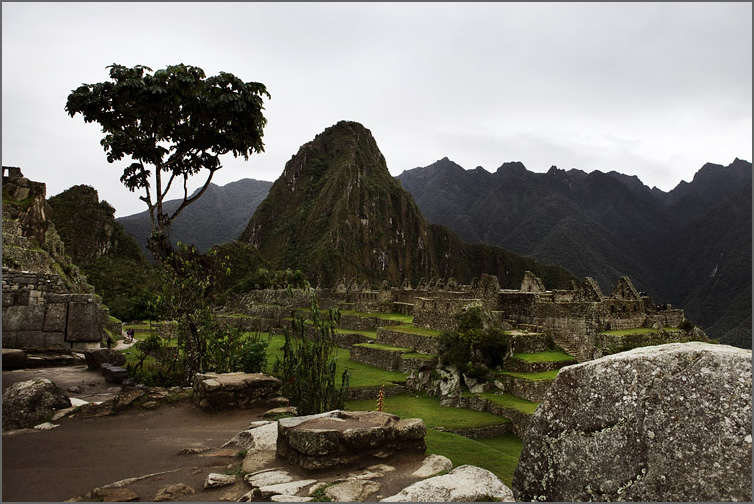 I explored the ruins for hours. Instead of only getting wide shots of the buildings, I decided to focus in on the details of Machu PIcchu as well.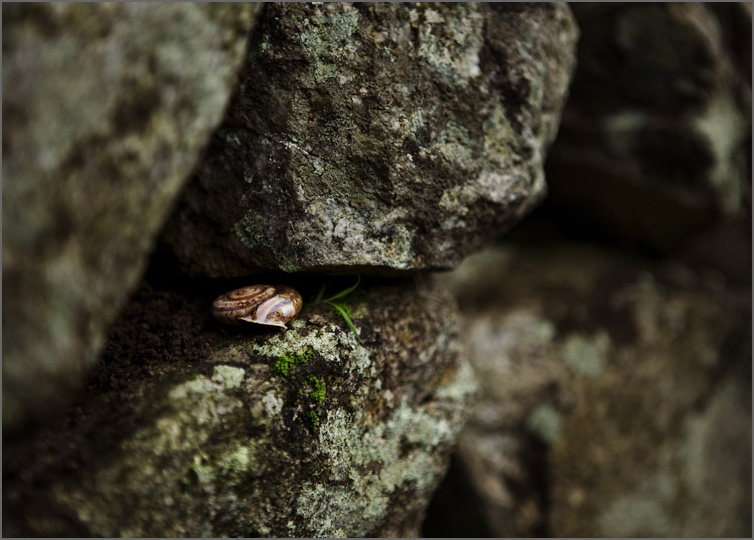 I loved that, for the most part, the ruins had been left in a very natural state. High cliffs didn't have railings, steps were often very uneven and centuries of wear left beautiful patterns and colors on the rocks.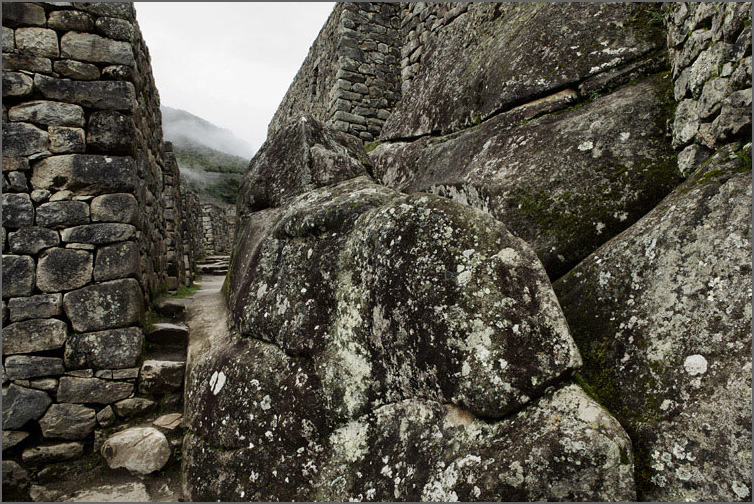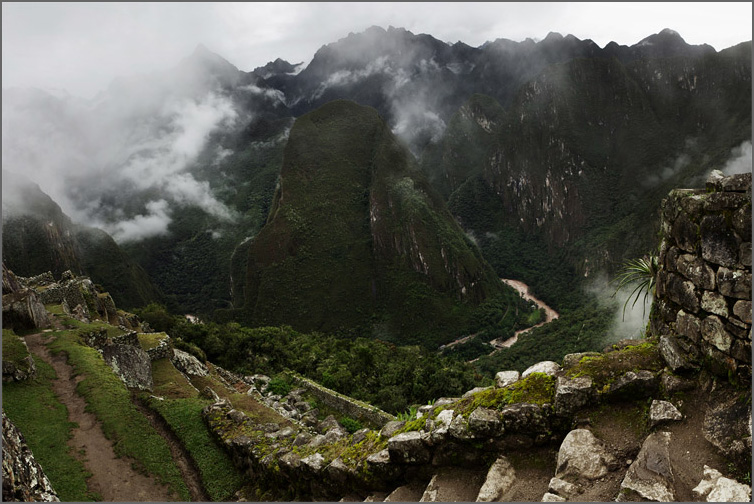 Check out the road that weaves back and forth up the mountain. The bus driver went much faster than I felt comfortable with, but I had to remember that he does this drive many times a day.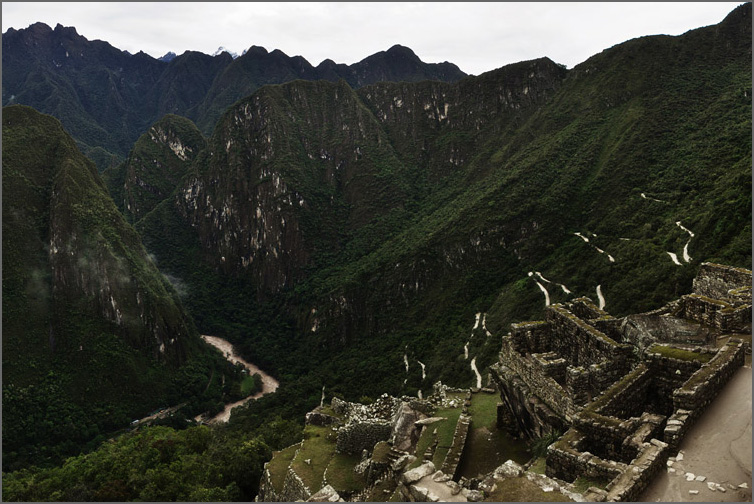 The animals of Machu Picchu were almost as fun as the ruins themselves. When I spotted this animal, I was sure it was a mutant kangaroo rat rabbit. He is actually a Viscacha, part of the chinchilla family, and he was quite tolerant of photos. He scooted away when I got too close, but not before I got some nice portraits of him.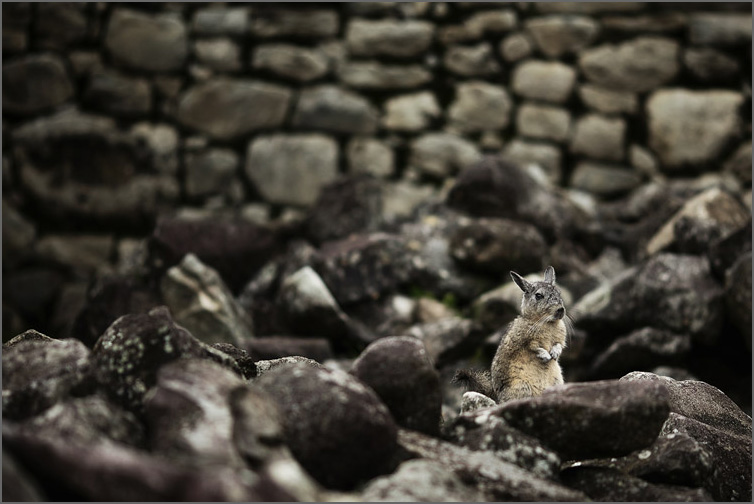 About 20 minutes before I was scheduled to climb Wayna Picchu, it started pouring. The fog became so dense I could barely see 10 feet in front of me at times. Breathless from the altitude and soaked in rain, I realized that climbing Wayna Picchu wasn't in the cards for me that day. Still, I stuck around for a few more hours hoping that the rain would stop. It never did, but I was provided with a unique opportunity to photograph soaking wet Machu Picchu llamas and foggy ruins.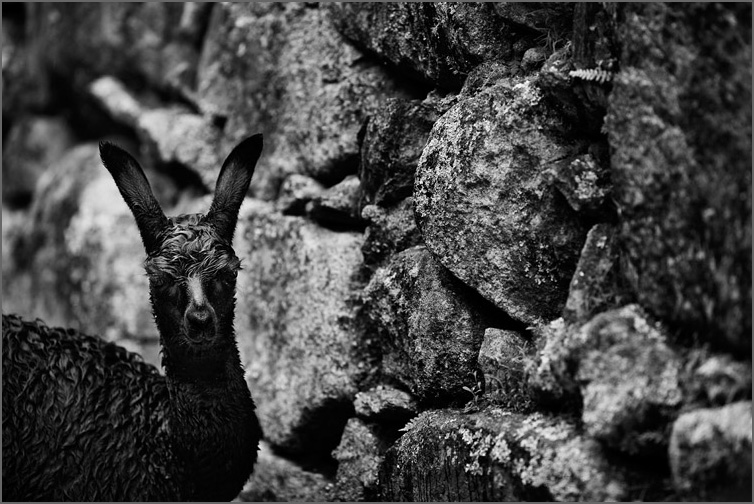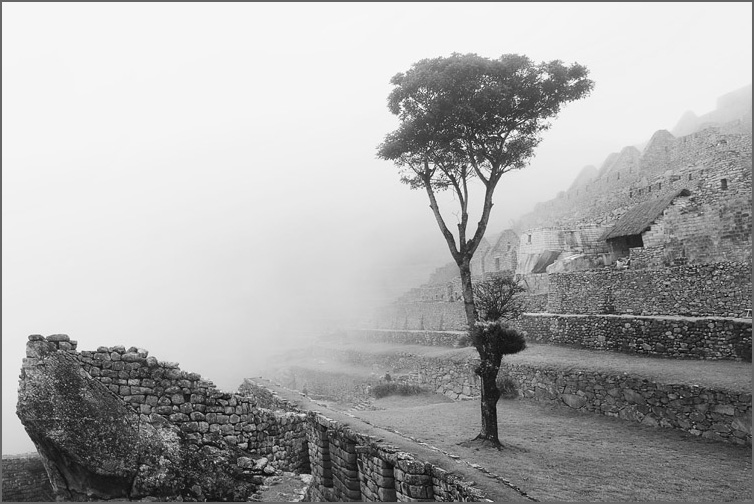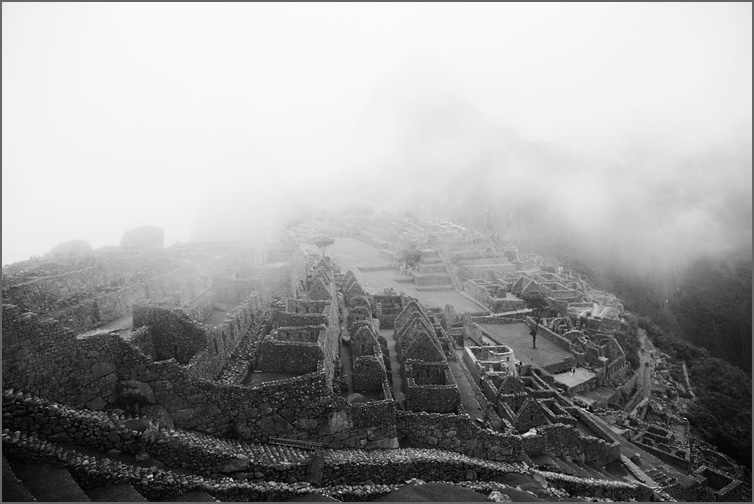 The weather prevented me from getting a great overview photo of Machu Picchu from Wayna Picchu in the morning, so in the afternoon I sloshed up the other side of the ruins to get an overview panoramic from there. You can hardly tell that it's pouring rain!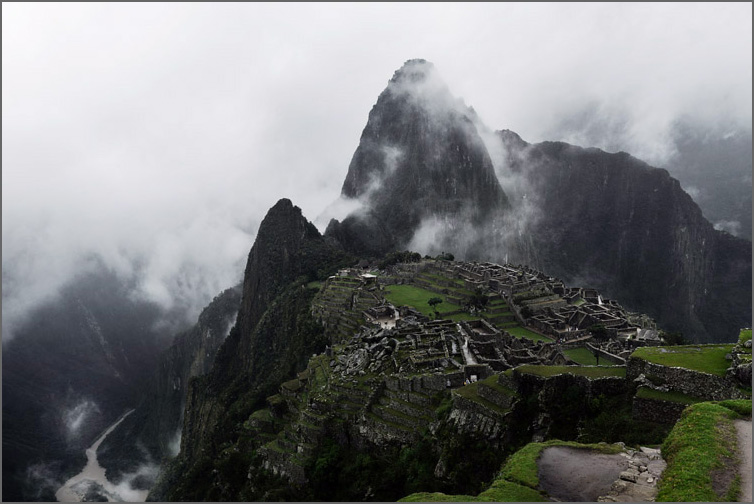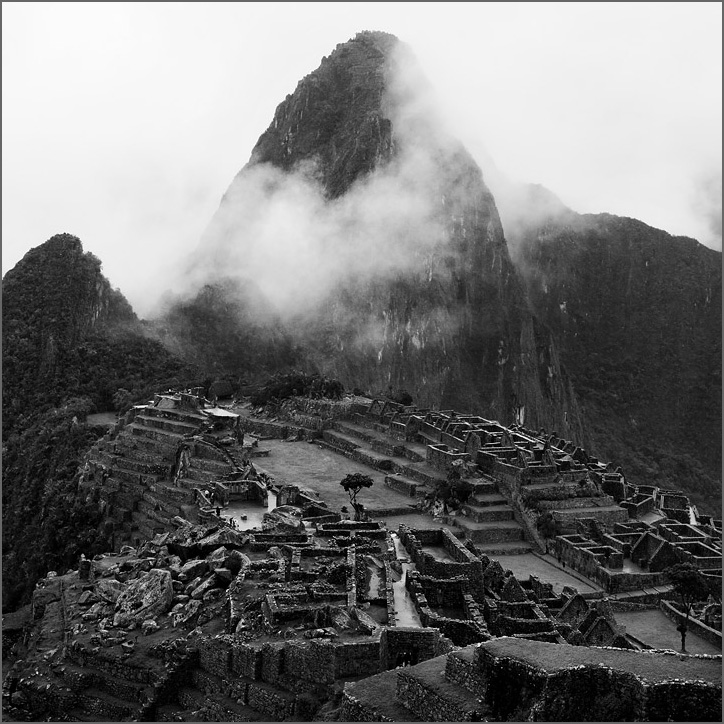 Even though the weather was crazy, my day visiting Machu Picchu was gorgeous, overwhelming and tons of fun. I went through quite a lot to get there, but it was definitely worth it.