Aguas Calientes is the closest town to the sacred ruins of Machu Picchu. Buses run daily from Aguas Calientes to the ruins, providing tourists with a perfect access point to Machu Picchu.
I took the train from Ollantaytambo to Aguas Calientes around noon. Even the least expensive train tickets provide comfortable seats, snacks and incredible views of the Sacred Valley.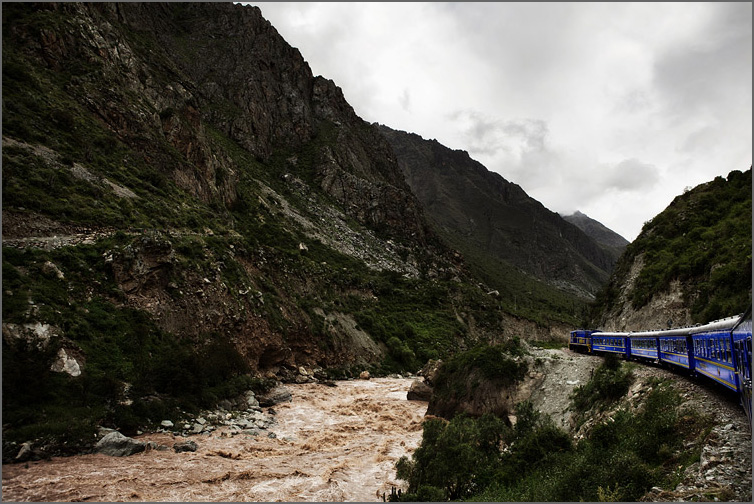 Even though the trip took only an hour and a half, there was a drastic change in scenery. The forests turned into moist, lush jungles. The little town surprised me. In spite of the dozens of people trying to drag me into their restaurants to eat when I wasn't hungry, the town had a really fun flavor and was a nice place to relax in preparation for my trip to Machu Picchu the next day. Keep in mind that this is the middle of the jungle though! The power for the whole town went out for about 45 minutes and my hostel conveniently provided a candle. Forget about fast, consistent wifi. You are lucky if you have internet at all!