When I told friends and family I was going to Iceland, the most common response was, "...why?" My next couple blogs will hopefully defend my answer, "because it's AWESOME!"
I have wanted to go to Iceland since I first saw the work of
Lárus Sigurðarson
, an incredible photographer whose portraiture inspired a lot of my early work. While searching some blogs, I found out that
Justin Black,
another photographer I follow, was going to be in Iceland on the day I was planning to arrive. I got in touch with both Justin and Lárus, and we made plans to meet on my first day there. I collected all the addresses, reservations, and phone numbers I needed and hopped on the Iceland Express plane.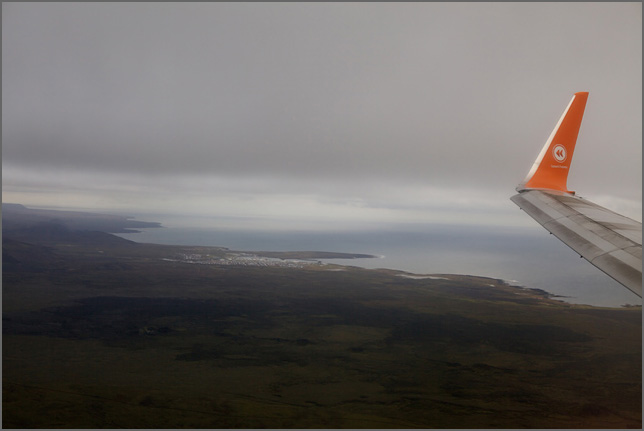 My flight was late, so I hurried to get my rental car so I could make it into Reykjavik in time to meet Justin. I felt like I had just landed on Mars. I stood in front of my adorable little rental in the freezing wind with a million thoughts racing through my mind. "What if I crash this car? What if I run out of gas? What if I get lost? What am I doing in ICELAND?!" My google map instructions proved to be completely useless, and thus began my first adventure. I followed the signs to Reykjavik, and after about 40 minutes driving with white knuckles I found my hostel. I had no money, so I couldn't pay for a parking meter! I parked illegally outside the hostel and ran inside to ask what I should do. They pointed me to an atm, and I pulled out 1000 kronur (about $10.) Side note: to use an American credit card in European atms, you need to assign a pin number to the card. Make sure to do this before you leave for Europe, because calling your card company from overseas is a hassle. Better yet, just take your debit card with you. I left mine at home because I was afraid of what would happen if it got lost or stolen, but it would have been really convenient to have. The receptionists gave me change for my 1000 Kronur so I could pay the parking meter and run inside to email Justin. By this point I was over an hour late. Justin and I had about an hour to sprint around Reykjavik, talking an mile a minute and taking a couple of quick pictures.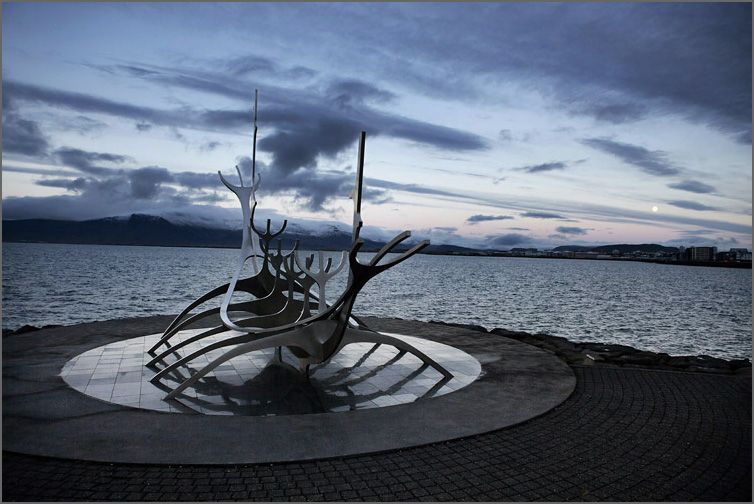 Justin had to go to a viking dinner, so he left and Lárus showed me around Reykjavik. We were bummed that Justin couldn't be there, so when Lárus offered to go aurora borealis hunting with me we refused to let Justin miss it. We surprised Justin at the restaurant and took him with us. I can't even begin to express how fortunate I was to have Lárus as a guide. He showed us some great places that I would never had found by myself at night. I adore waterfalls of all shapes and sizes, so I was thrilled that Öxaráfoss was our first stop.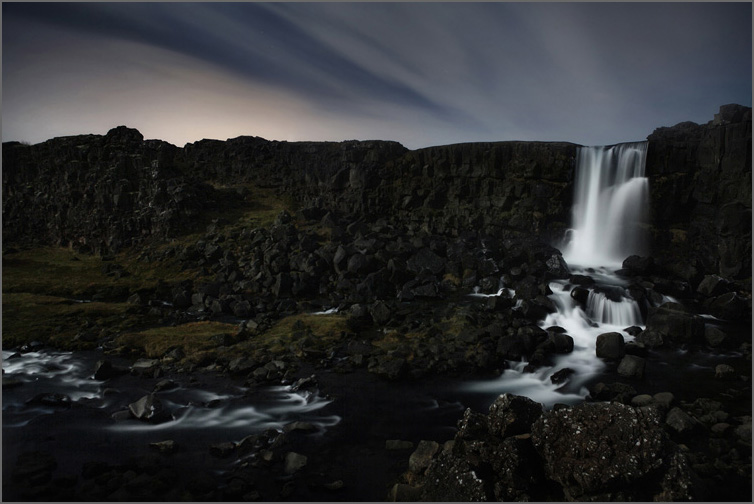 At our next stop I saw my first borealis! It was so faint that it looked more like a cloud to the naked eye, but the camera picked up the color beautifully.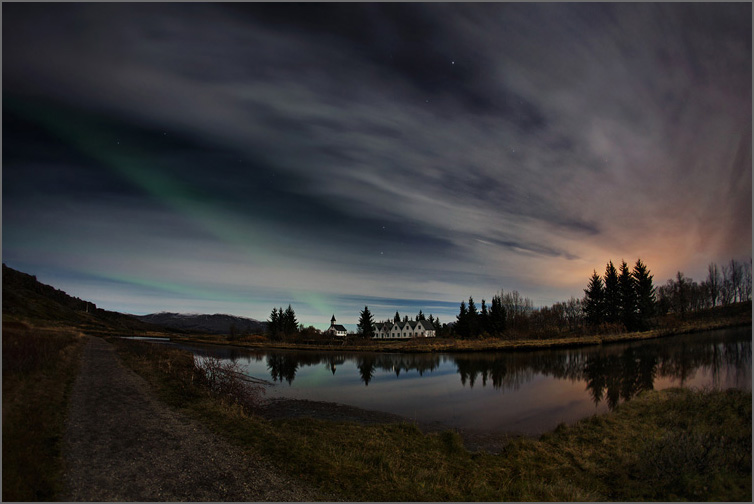 In long underwear, jeans, ski paints, two shirts, a down coat, three pairs of gloves, an enormous scarf and three pairs of socks I felt pretty comfortable! It was cumbersome handling my equipment with the gloves, but the warmth was worth it. We drove to a higher point with a beautiful view of the location we just visited and took some photos from there. The orange glows in the picture come from the lights in Reykjavik. The light from the full moon lit the landscape so much that it photographed almost like daytime.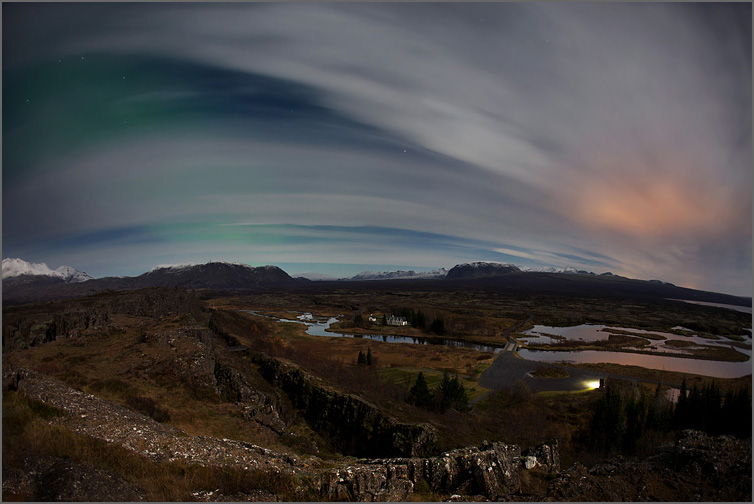 As we headed back, Lárus offered to show me around the next day as well! I was SO lucky Lárus was so generous with his time, because I would have been a chicken with my head cut off without his help on my first two days.
Fun fact: The total population of Iceland is a little over 300,000 people.