I didn't do any research before arriving in Florence, so most of what I knew about Florence came from the musical "The Light in the Piazza." In fact, every second I was in Florence I was either singing the music, humming it, or had it stuck in my head. Our hostel offered free walking tours, so we got caught up on the history of Florence and the location of important monuments. Mom was particularly excited about seeing the Ponte Vecchio bridge. I was jealous of whoever owned the private lawn in this picture.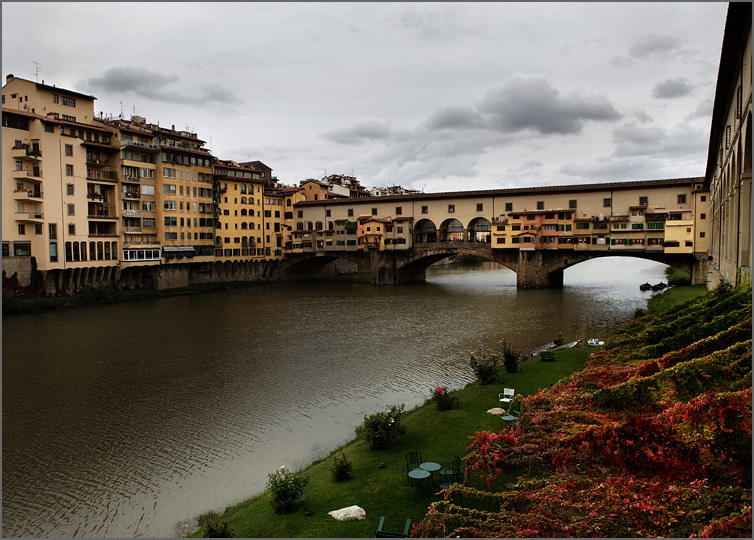 In every city I visit, I try to find the highest point to take pictures from. Normally, my favorite views come from the tops of churches and towers. Mom and I visited the top of the Duomo of Santa Maria del Fiore, but we found my favorite views of Florence on a visit to the other side of the river. We crossed the Ponte Vecchio and proceeded uphill on foot. The sun was setting at this point, creating a stunning backdrop for the city. You can see the Duomo in right hand side of this image.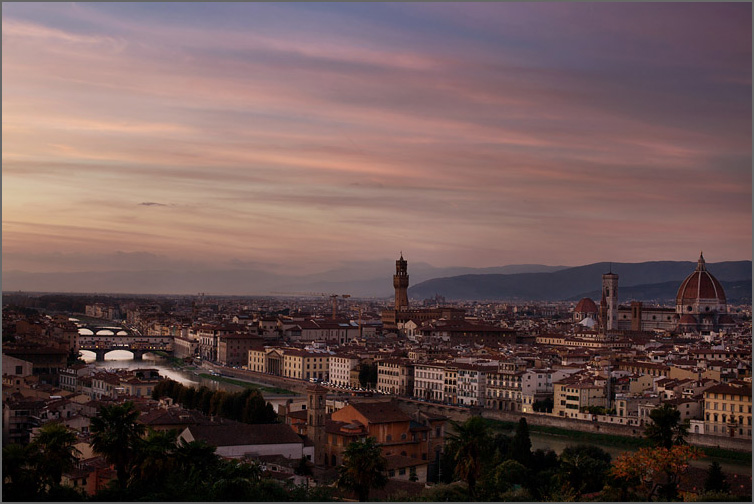 I took this photo from the very top of the Duomo, where I also found a cute set of
locks.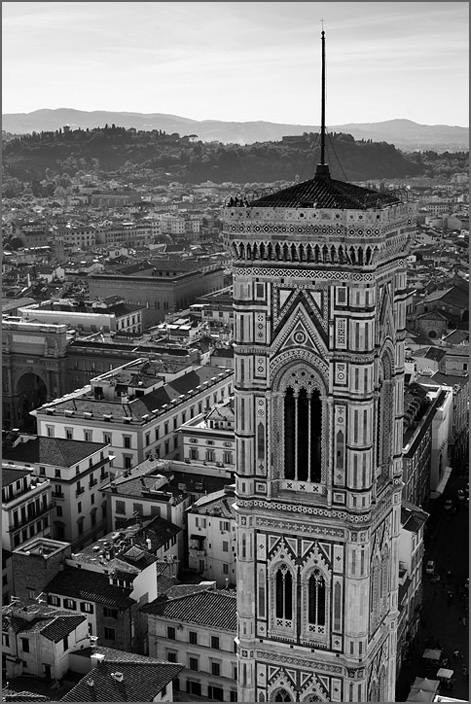 Romance, art, theatrics, fashion, Florence had it all. Since I don't have room to bring many souvenirs home with me, I enjoy photographing the shops instead.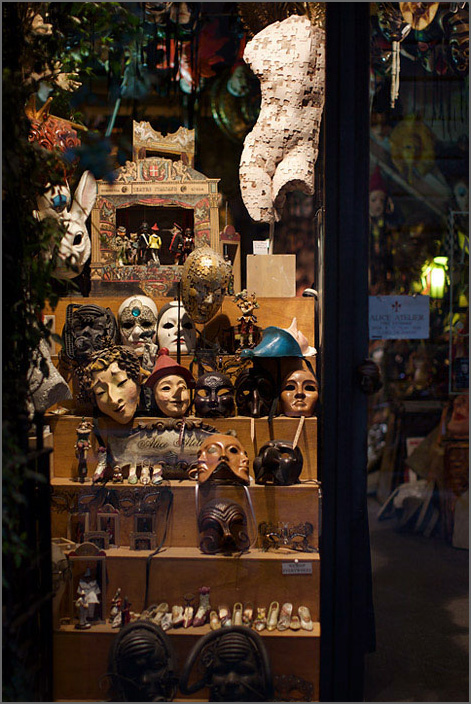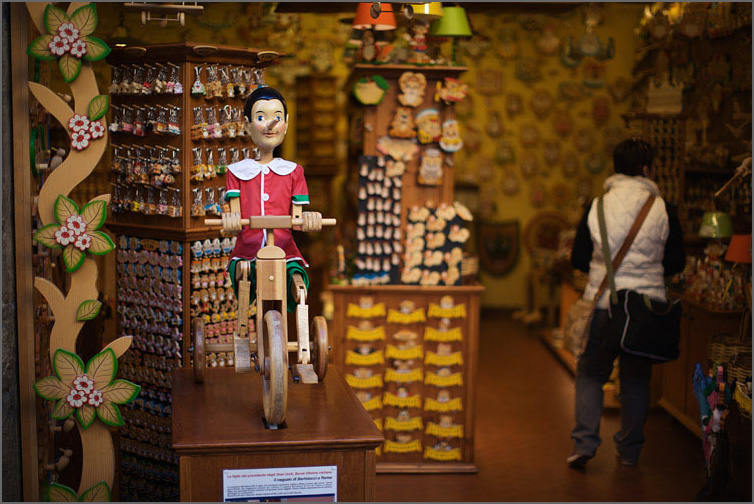 Italian gelato absolutely shames what American shops try to call "gelato." I tried so many different flavors, and each one was more delicious than the last. The presentation is also quite a bit more exciting than similar ice cream shops in the states.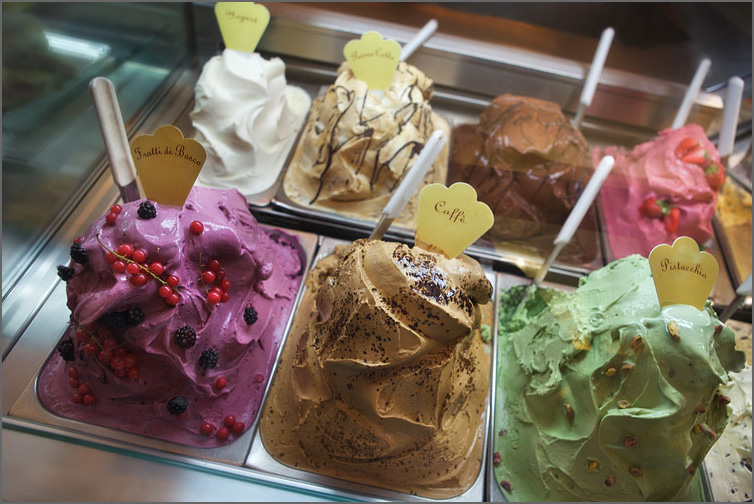 You can't go to Italy without having pasta.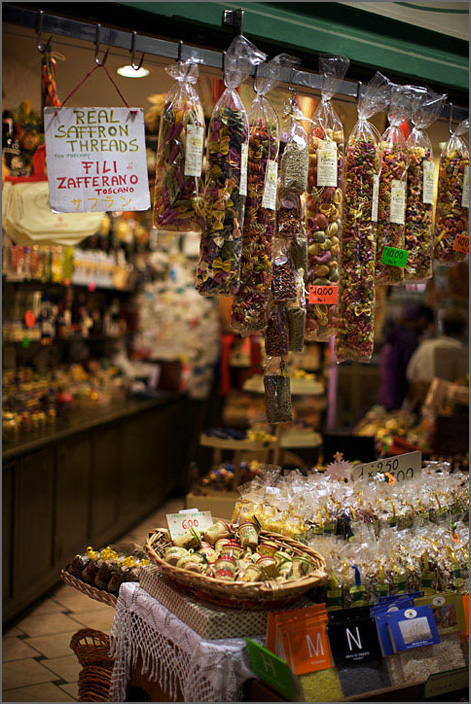 Finally, I have to introduce you to my favorite treat in Italy. I have always loved hot chocolate, but what Italy offers in that department left me speechless. Cioccolata Calda. It's essentially melted chocolate that you drink. It's so thick you have to use a spoon to scoop out the last few sips from the cup. The best cioccolata calda we had was from a Gilly, a beautiful upscale sweet shop and bar. You can hardly capture how delicious this stuff is in a photograph, but I had to snap one anyway.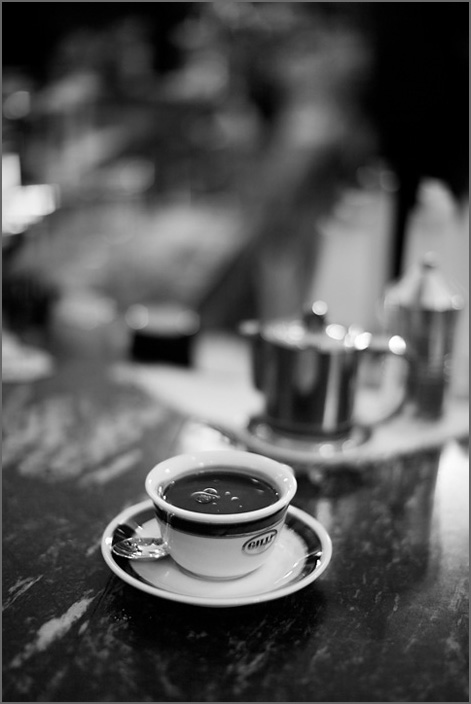 You are probably wondering about the lack of statues in this blog so far. After all, the opening number of "Light in the Piazza" is called "Statues and Stories." Statues are EVERYWHERE in Florence, and it's also home of the famous statue of David. Unfortunately, the lines were way too long for us to see the statue in person. However, I did enjoy visiting the Piazza della Signoria which houses an outdoor sculpture gallery. My favorite statue was this fierce portrayal of the slaying of Medusa.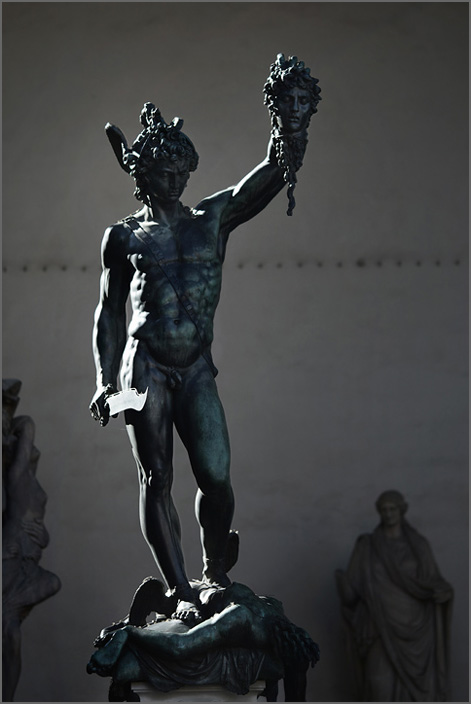 My last morning in Florence we woke up at 4:30am, mom walked me to the bus stop, and that's where we said goodbye. Excited, terrified, READY, I hopped onto a 5am bus to the airport. Coming up next, SOLO IN ICELAND!