My mom loves quotes and she shared this one with me yesterday:
"Own only what you can carry with you; Let your memory be your travel bag." - Alexander Solzhenitsyn
We are officially leaving the house in less than an hour, but somehow we made time get a photo of her that is inspired by this quote.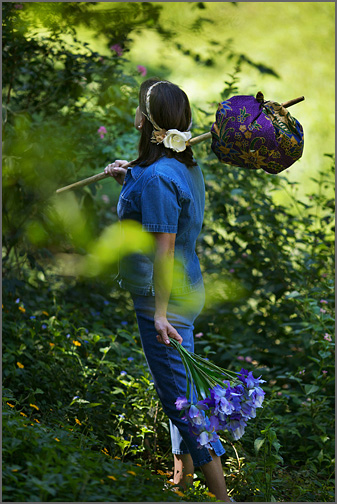 Wish us luck on our flights today!
-Claire