Sometimes plans fall through to pave the way for even better plans.
My second day in Manaus, I organized a trip to see some beautiful waterfalls in Presidente Figueiredo. I considered tours into the jungle organized by travel agencies, but they were insanely expensive. Going to the waterfalls would get me into to the jungle and save me a lot of money. Unfortunately, my transportation never showed up. I sat in the lobby of my hotel, frustrated and without a backup plan. One of the hotel's travel agents approached me. I was very skeptical, but listened to the alternatives he presented me with. He offered me an incredible price on a two day excursion into the jungle. He made a lot of promises which included a private room, all meals included, and private canoe trips into the jungle with a native guide. I was hesitant to trust that it was all true, but the tour was leaving in 15 minutes and I decided to take the risk. I wasn't disappointed.
Getting from Manaus to the hut in the rainforest was an adventure in itself. First was a taxi to the docks where a boat took me across the Rio Negro and passed over where the Rio Negro meets the Amazon River. Then I transferred to a van which drove me to another river to wait for a second boat. I hoped my fate would not match the fate of these little canoes.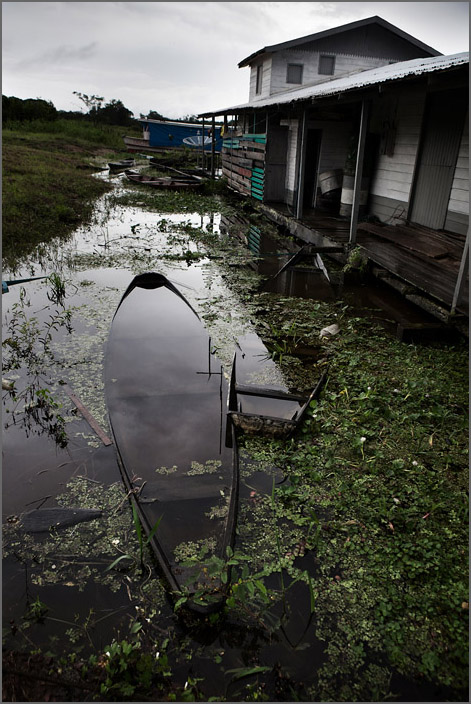 After another hour on a second boat, I finally arrived. The entire trip took about four hours, so I was pretty deep in the jungle at this point. My small hut was pretty fancy considering its remote location. I had electricity and running water that came straight from the river. I got acquainted with the hotel's resident monkey, Chico. He was the second Chico I met on my trip. The first was a
large bull in Peru
.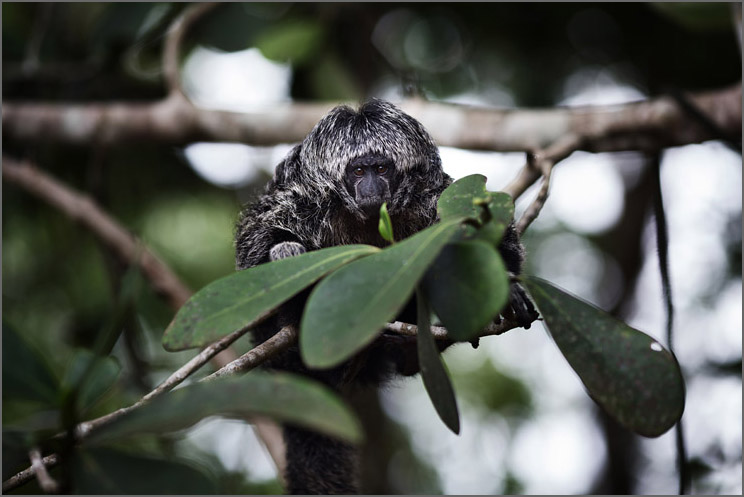 After lunch, my guide arrived. He looked like an ordinary guy in a tshirt and shorts until I noticed that he was barefoot. He only spoke portuguese and quickly proved how deeply connected he was to the rainforest. After a few minute's ride in a canoe, he pulled up to a bank and pointed out a sloth high in a skinny tree. We got out of the canoe and hiked into the forest to the base of the tree. Then, before I had time to process what was going on, my guide (still barefoot) scooted up the tree like a monkey! He broke the tree in half with his body weight, and pulled the sloth out of the tree. She even had a tiny baby clinging to her. I flew through all my different lenses, completely overwhelmed by how unexpected and beautiful the experience was.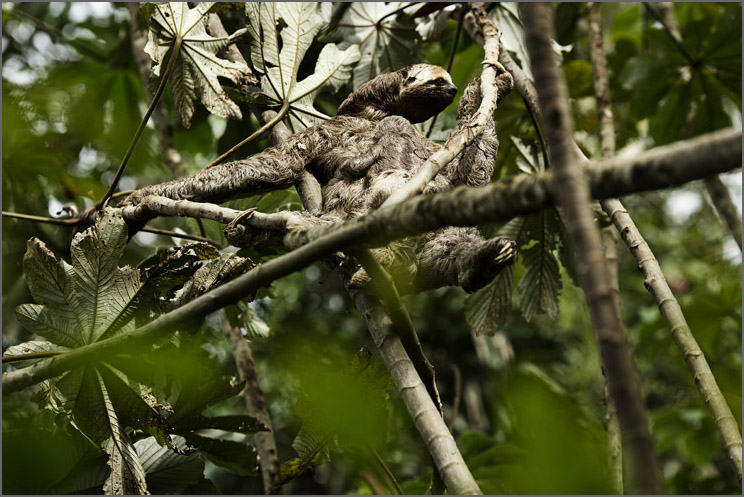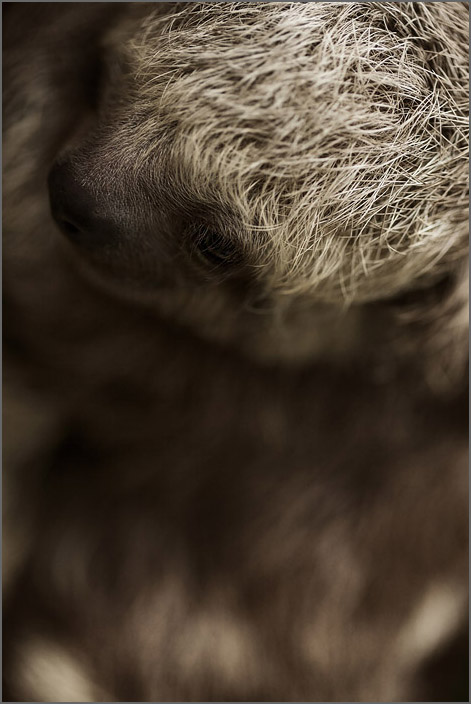 Then, the guide let me hold her and even took a picture for me. I'm glad, because without this proof I would probably think it was all a dream.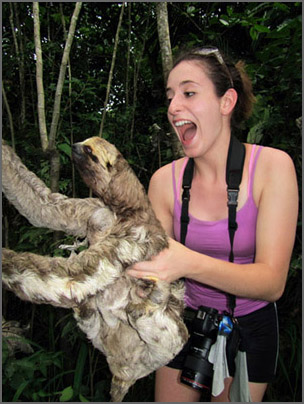 After we let her go, we got back into the canoe and ventured further into the forest. As we paddled quietly, the sounds of the forest became louder and more intricate. Hundreds of birds sang and when the guide made alligator calls, alligators actually responded to him. I felt very privileged to be able to communicate with my guide in portuguese, it made the experience much more personal. The fresh air, perfect weather, natural music and perfectly reflecting water were so beautiful I actually cried.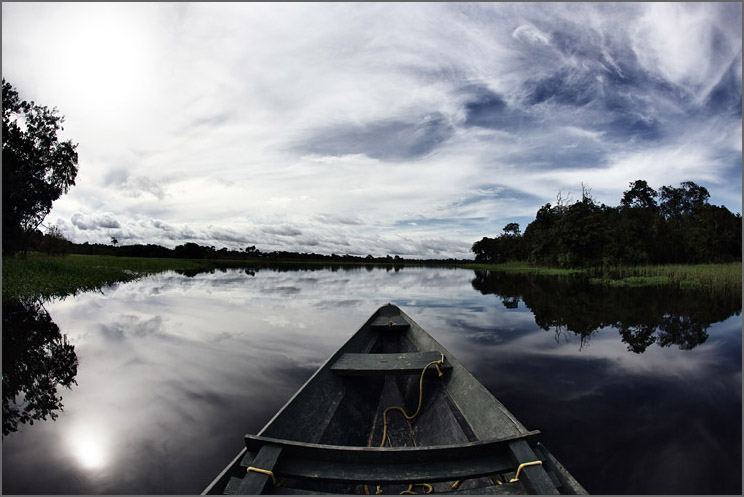 After a couple of hours surrounded by countless birds and distant river dolphins, I returned to the hut. I snacked on fresh fruit from the trees outside my window until dinner. Every jungle meal included a variety of fresh fish, exotic fruit juices and other typical Brazilian food. After nightfall, my guide returned. Our mission: catch an alligator. We drifted slowly down the river as my guide scanned the water with a flashlight. After only five minutes, he dove his hand into the water and plucked out a small alligator. Completely dumbfounded with the ease of the catch, I began my first alligator portrait session.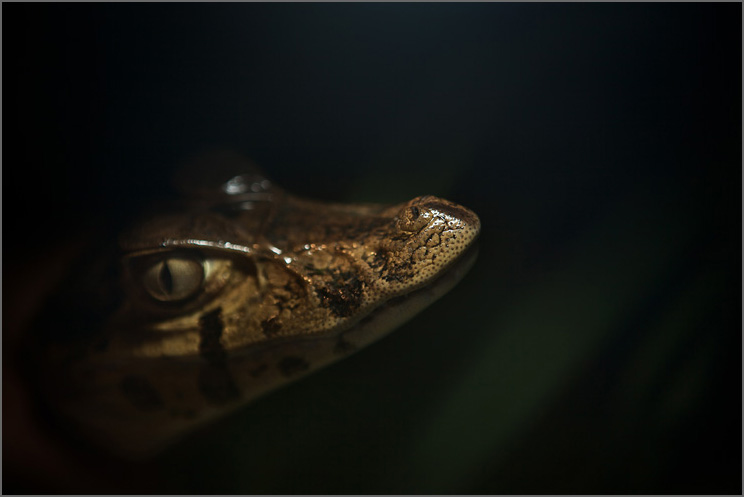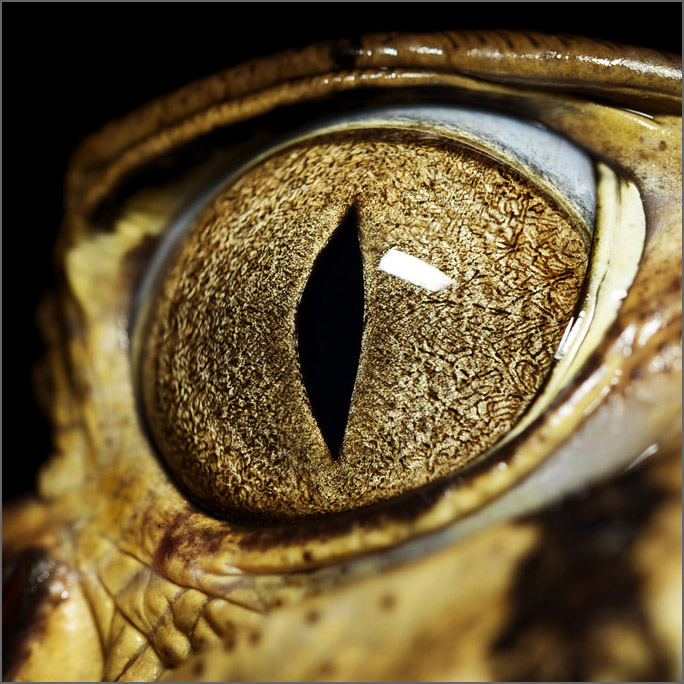 Then my guide asked for quiet, flipped the alligator onto her back, and started petting her stomach gently. Within a few minutes, the alligator was completely still, hypnotized on her back. Unbelievable.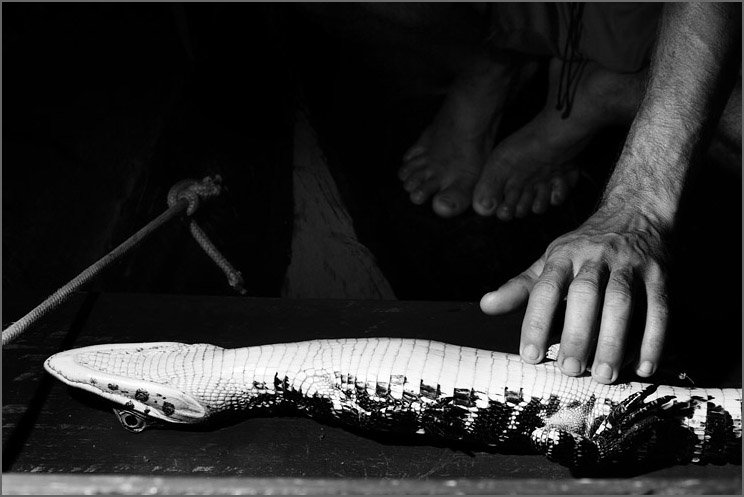 The next morning, I went another two hours further into the forest to visit a native village. It was an honor to capture candid portraits of some of the people I met.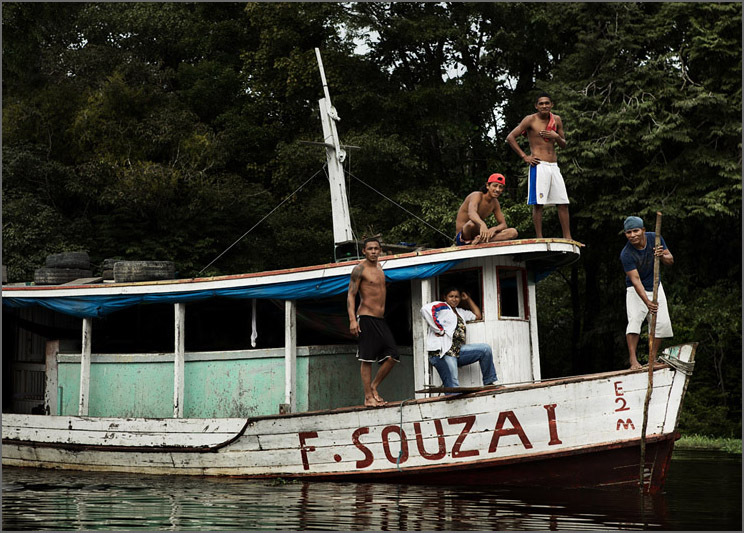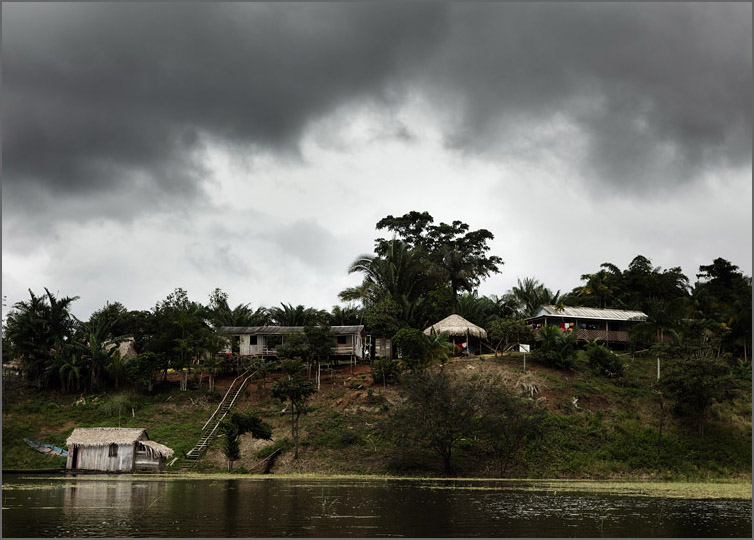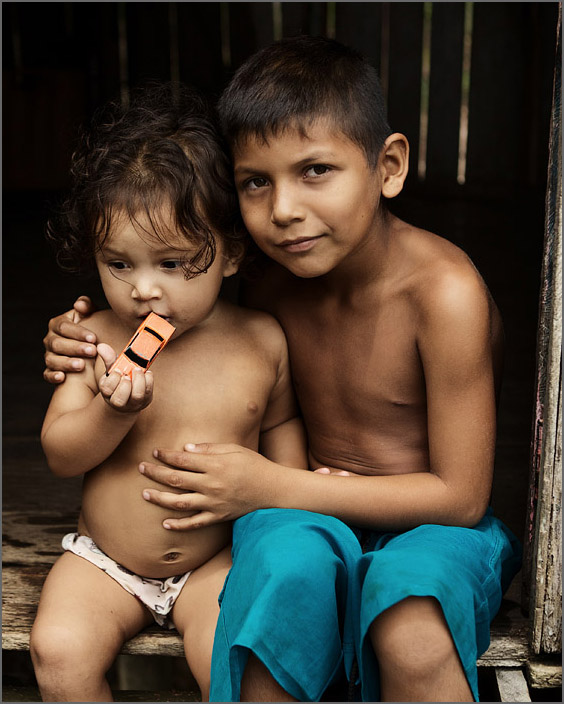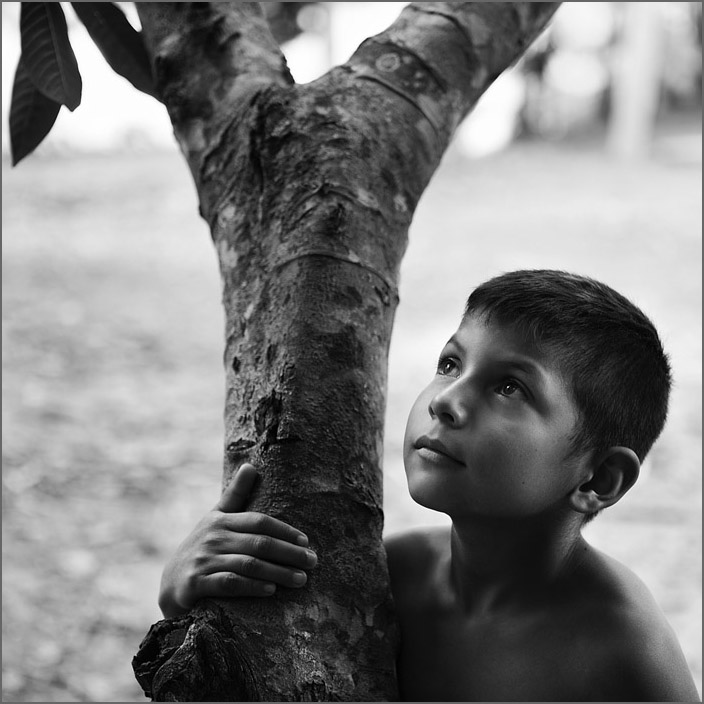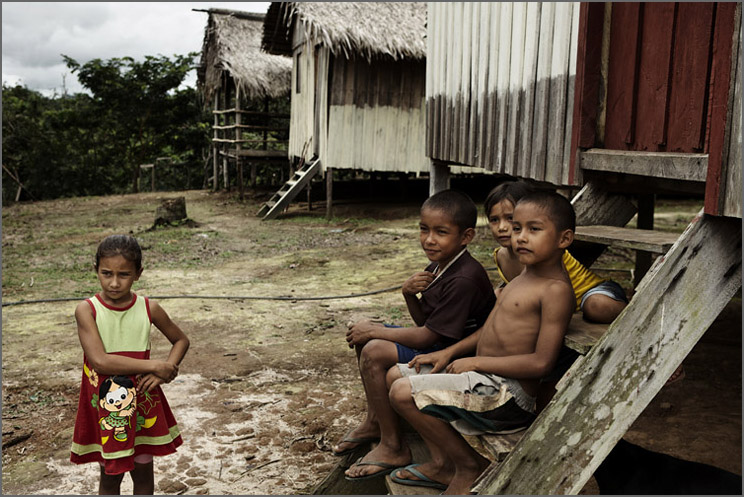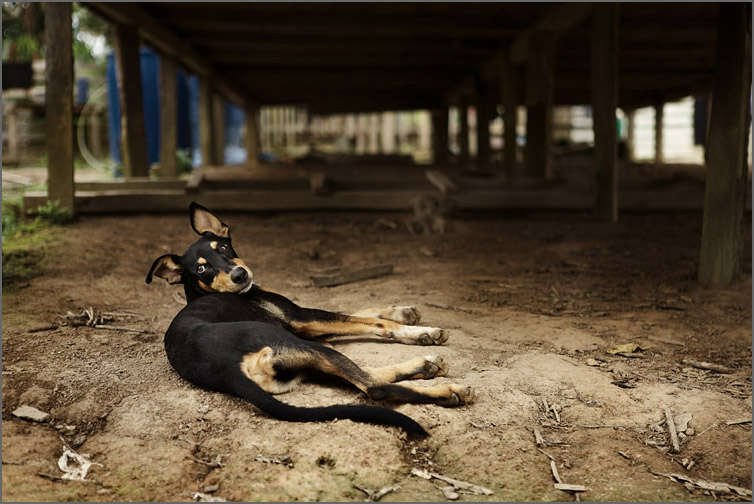 That afternoon I took the two boats and two cars back to Manaus. I am so grateful to Claudio (amazonclaudio@gmail.com) at Amazon Backpackers for setting up this incredible two day trip for me. I wouldn't trade the experience for the world.